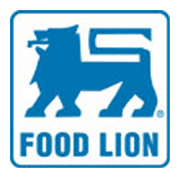 Earn up to $10 in FREE groceries per visit at Food Lion when you purchase their Private Brand products!
You'll receive $1 ea. for the first 4 products you purchase and $0.25 ea. after that, up to $10 total per visit, redeemable on your next grocery purchase. This offer is good through 6/23, so you have plenty of time to stock up!
Food Lion is not a store that's in my region, so I'm going to have to rely on you all to fill in some of the details on this offer. Can you roll it using your $10 off on the next order and still earn another $10? Are there any store coupons available that will make this an even better deal?
Thanks, Frugal Fairhope!