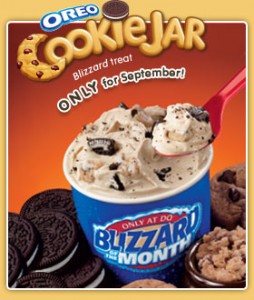 If you're haven't joined the Dairy Queen Blizzard Fan Club yet, now is the perfect time to do so! New members receive a Buy One Get One FREE Blizzard coupon, plus another $1 off coupon.
(Thanks, Bargain Briana!)
Mmm, now I'm craving ice cream, and we are completely out! Luckily I have a great ice cream giveaway coming up soon. Stay tuned . . .