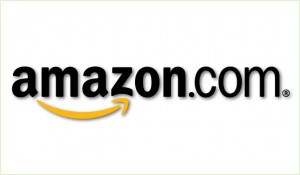 Amazon.com is running "lightning" specials today for Cyber Monday and they promise that they're scouring other store's deals and doing their best to match or beat them. Be sure to bookmark the Cyber Monday Deals page and check back often.
Here are the great lightning deals I see right now (note that the special price will show up once you add them to your cart):
:: EyeClops Mini Projector
List Price: $99.99 | Now: $59.99 Ends at 1pm EST – 10% claimed!
Other great Cyber Monday deals:
:: Sennheiser RS 130 Wireless Surround Sound Headphones

List Price: $199.95 | Now: $59.95
:: Planet Earth – The Complete BBC Series

List Price: $79.98 | Now: $30.49
:: Today is the last day for these $5 magazine subscriptions as well!
:: And more!
And some more lightning deals to watch for throughout the day (these are already on sale, but the lightning price promises to be even better!):
:: Acer 10.1-inch Netbook (among other laptops and netbooks!)
:: Calphalon Commercial 9-Piece Hard-Anodized Cookware Set
:: Horizon Fitness EX-67 Elliptical Trainer
:: Surf City Garage Toolbox Car Care Kit
We'll also be updating the Online Coupon Codes & Deals pages all week with great deals and coupons to some of your favorite stores!
What are you hoping to score a great deal on today?