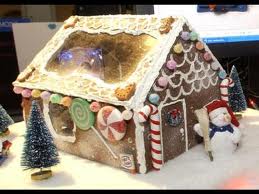 There have been several consumer recalls over the past couple of days that may affect Deal Seeking Mom readers. Please refer to the links included in each section for more details about the specific recalls:
Whole Foods Market Ginger Bread Houses

Whole Foods Market is recalling assembled Ginger Bread Houses sold in some of their retail stores.  For packaging details and a complete list of states where the affected ginger bread houses were sold, go here.  The recalled ginger bread houses were supplied by Rolf's Patisseries and have been connected to several outbreaks of Staphylococcus aureus (S. aureus) food poisoning.  All products that were made after November 1, 2010 have been recalled.
Consumers who have purchased any of the recalled products from Whole Foods Market may return them to the store for a full refund.  Consumers with questions may contact Whole Foods Market at 512-542-0878 weekdays between 8 a.m. and 5 p.m. CST.
Other Recalls

Consumers should stop using recalled products immediately unless otherwise instructed. It is illegal to resell or attempt to resell a recalled consumer product.