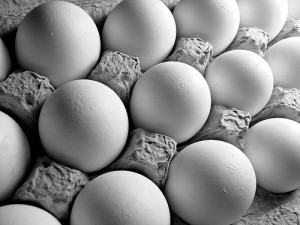 Photo by Darren Hester
There have been several consumer recalls over the past couple of days that may affect Deal Seeking Mom readers, so be sure to check your stockpile this weekend. Please refer to the links included in each section for more details about the specific recalls:
Massive Egg Recall
If you haven't yet heard, Wright County Egg has issued a massive recall of raw eggs because of a danger of salmonella contamination. More than 228 million eggs in various size packages have been recalled, and consumers should return affected eggs to the stores where they were purchased for a full refund.
Affected brands include: Lucerne, Albertson, Mountain Dairy, Ralph's, Boomsma's, Sunshine, Hillandale, Trafficanda, Farm Fresh, Shoreland, Lund, Dutch Farms and Kemps. Refer to the Julian date and plant number to see if your cartons are affected. The plant number begins with the letter P and then the number, and the Julian date follows the plant number, for example: P-1946 223. Julian dates ranging from 136 to 225 and plant numbers 1026, 1413 and 1946 are affected.
Zooper Tango Double Strollers
Due to the danger of an unexpected collapse, Lan Enterprises has recalled Zooper Tango Double Strollers. The 2007 and 2008 model numbers SL808B and SL808F are affected, and consumers can receive a free repair kit by contacting Zooper USA at (888) 966-7379 or www.zooper.com.
Kroger Meals Made Easy Shrimp Linguini
Kroger and Contessa Premium Foods have issued a recall for the 24-ounce bags of Kroger Meals Made Simple Shrimp Linguini due to trace amounts of an undeclared milk product. The product is safe to eat for most consumers, but those with severe dairy intolerances or allergies should call Contessa Premium Foods, (888) 832-8000 or return the packages to their local store for a refund.