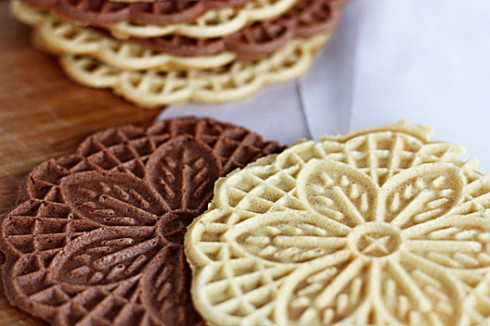 Every week I'll pose a question for you to share your experiences and tips. If you have a question that you'd like me to post, I'd love to hear from you!
My husband has been begging me to make pizzelles this Christmas, and I finally bought a pizzelle maker and gave them a try. The results were delicious! I shared more about the history and flexibility of this Italian cookie over at my new blog, Unsophisticook, along with a fabulous pizzelle recipe.
Christmas baking season is upon us, and I'd love to know what your favorite cookie is as well!
What's your favorite Christmas cookie? Is it a traditional recipe or  something unexpected? Do you enjoy baking? Do you give cookies as gifts, serve them at parties or just enjoy them with your family?
Join the discussion — add your two cents to previous Ask DSM Readers questions too!