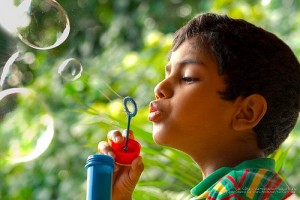 Photo by Dhammika Heenpella
Every week I'll pose a question for you to share your experiences and tips. If you have a question that you'd like me to post, I'd love to hear from you!
Summertime is almost here, and it won't be long until the kids are out of school. I'm always on the lookout for boredom busters to keep my kids busy throughout the summer without breaking the budget.
A few things our family has planned are "camping out" in the backyard, making our own bubbles, and making homemade ice cream, as well as having the kids help me in our garden. I hope to share some of these activities with you over the summer!
So tell me…what are your favorite summer activities on a budget? What special deals do you take advantage of? What activities do you do at home? In your community?
Join the discussion — add your two cents to previous Ask DSM Readers questions too!