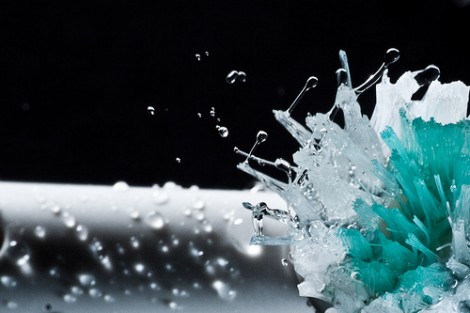 Photo by pau.artigas
Every week I'll pose a question for you to share your experiences and tips. If you have a question that you'd like me to post, I'd love to hear from you!
Recently, Kristin emailed me with this question:
My husband and I switched about a year ago to a power toothbrush. It has been a great investment. Neither of us has had any cavities since, and our dentist appointments are always so fast because they don't have to do a ton of cleaning. However, we do have to buy replacement brush heads for the toothbrushes every 3 months and the cost adds up. I think investing in our health is a money wise decision, but I'd still like to save money. My question is, how do DSM readers save on power toothbrush heads?
If you've been deal seeking for very long, you probably have a stockpile of free toothbrushes, toothpaste, deodorant and more. But what about "luxury" toiletries, such as electric toothbrush accessories, makeup and tanning lotion?
How do you save on toiletries that may not have Extra Care Bucks or Register Rewards offers as often as everyday toiletries? Where do you find the best deals on these items? Do you buy them in bulk?
Join the discussion — add your two cents to previous Ask DSM Readers questions too!