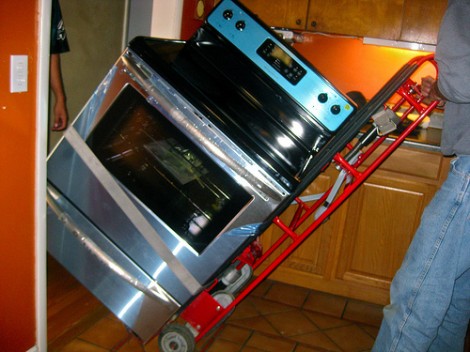 Every week I'll pose a question for you to share your experiences and tips. If you have a question that you'd like me to post, I'd love to hear from you!
Randy emailed me recently with this question:
I'd like to get a new refrigerator, microwave, oven and dishwasher. What would you suggest I do in order to secure the best pricing?
He went on to say that some stores have good brands but terrible prices, others offer good warranties and still others offer great prices but not the top brands. We haven't had to purchase any new appliances recently, so I'm hoping you can share your experiences to help Randy get the best deals!
How do you save money when purchasing home appliances? How important is brand to you? Where do you go to secure the best deal? Do you negotiate on prices? How do you feel about extended warranties?

Join the discussion — add your two cents to previous Ask DSM Readers questions too!