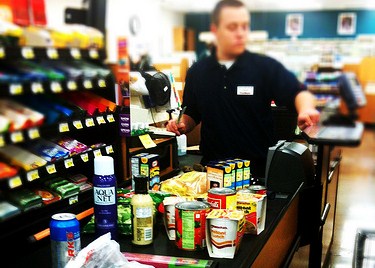 Every Thursday I'll pose a question for you to share your experiences and tips. If you have a question that you'd like me to post, I'd love to hear from you!
If you've been couponing for very long, chances are you've come across a tough cashier — one who acts like you're wasting their time or doing something illegal, who huffs and puffs as they scan your coupons or, worse, says that they can't accept coupons that you know are valid and acceptable under the store's policy. Running into too many of these types of cashiers can make couponing an awful experience instead of an enjoyable one, and more than one couponer has quit because they prefer to avoid confrontation.
So how do you deal with tough cashiers? Do you have tips to spot them and avoid them altogether? What do you do to try to "set the mood" before you check out? How do you handle their bad attitudes or refusal to accept coupons?
Join the discussion — add your two cents to previous Ask DSM Readers questions too!