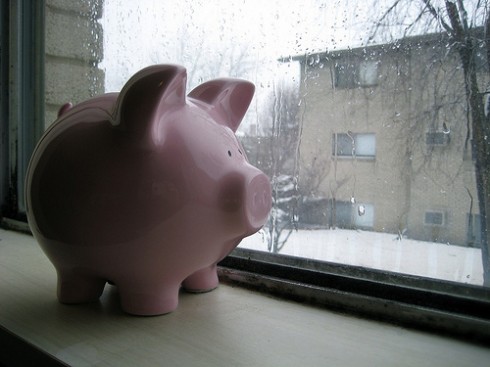 Photo by Philip Brewer
Every week I'll pose a question for you to share your experiences and tips. If you have a question that you'd like me to post, I'd love to hear from you!
Last week, Trent from The Simple Dollar had a great post about what he believes allowances should or should not pay for. In response to a reader question, Trent writes:
For us, the rule of thumb is simple: the parents take care of basic needs, period. Basic needs means food, water, clothing, housing, school and field trip fees, and so forth. While our children remain at home before college, we will provide these things for them without any impact on their allowance.

However, we will often provide for just the basic needs. My children will always have clean clothes, but the shirts might just be generic t-shirts and denim jeans. My children will always have food, but that might come in the form of a sack lunch instead of $10 to spend at McDonalds.

Expenses for "wants" either come out of their allowance or are earned in some fashion.
Mandi at Life…Your Way has also talked recently about allowance, chores and money management and whether allowance should be tied to chores or not.
Our oldest is eight years old, so this is something that's becoming a hot topic in our home, and I'd love to hear your thoughts!
Do you give your children an allowance? Is it tied to chores or just a set amount each month for being part of the family? Are they expected to save or give a certain amount out of their allowance? Is their allowance just fun money, or do they have to pay for certain necessities out of it as well?
Join the discussion — add your two cents to previous Ask DSM Readers questions too!