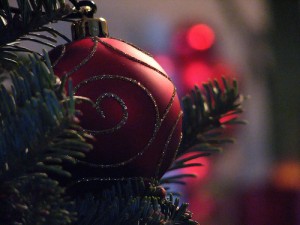 Photo by mlkeewa~

Every week I'll pose a question for you to share your experiences and tips. If you have a question that you'd like me to post, I'd love to hear from you!
A few weeks ago, I mentioned that last year we were still wrapping gifts at 4 a.m. on Christmas morning, something we're determined not to repeat this year! I've already started making Christmas plans for this year and one thing I'm looking for is homemade gifts that we can make as a family.
Have you started making Christmas plans?  Have you started your Christmas shopping? Will you be making any of your gifts? Have you started stocking up on baking supplies?
Join the discussion — add your two cents to previous Ask DSM Readers questions too!