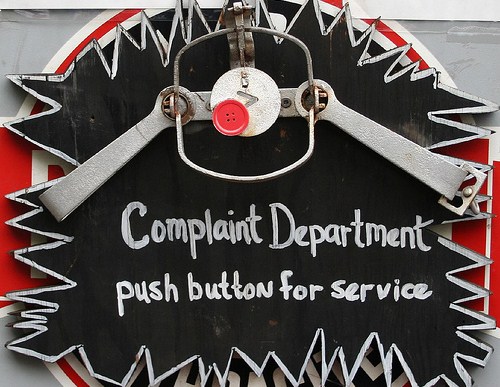 Photo by zizzybaloobah
Every week I'll pose a question for you to share your experiences and tips. If you have a question that you'd like me to post, I'd love to hear from you!
Recently on the Deal Seeking Mom Forums, Dizzy Mom shared an experience she'd had when trying to redeem catalinas at her local store where a store manager was not only unresponsive but actually rude. If you've been couponing long, you may have encountered this same type of situation before, either with a manager who is disregarding the corporate policy or one who is actually rude to you. I know I have!
What do you do in situations like this? Do you escalate the issue above store management and complain to corporate? Do you take your business elsewhere? Have you ever gotten an issue like this resolved to your satisfaction?

Join the discussion — add your two cents to previous Ask DSM Readers questions too!