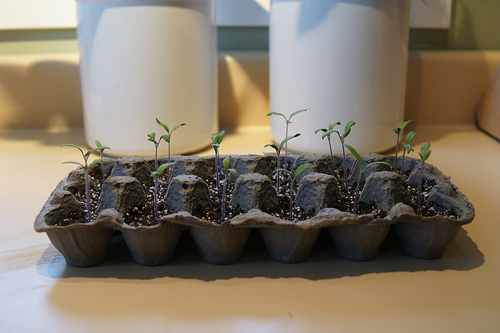 Photo by: feresc
Every week I'll pose a question for you to share your experiences and tips. If you have a question that you'd like me to post, I'd love to hear from you!
With five growing kids, we go through a lot of food, and even though we're eliminating a lot of processed food, we still have a lot of trash from the food we do eat — things like egg cartons, pasta sauce jars, sour cream containers, yogurt cups, cereal boxes and so on. I recycle as much as I can, but I'd love to repurpose some of it too!
Do you repurpose food containers?  Which type of container is your favorite to reuse?  What types of food containers do you reuse as food storage containers?  For craft projects? What else do you use them for?

Join the discussion — add your two cents to previous Ask DSM Readers questions too!