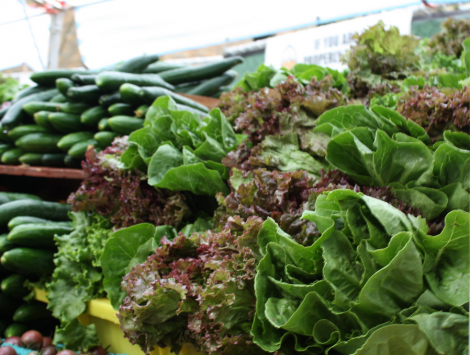 Photo by vis.a.v.
Every week I'll pose a question for you to share your experiences and tips. If you have a question that you'd like me to post, I'd love to hear from you!
It's so frustrating to me to open my fridge or pantry and realize that there's produce on the shelves that needs to be used immediately or it's going to spoil. Couponing and buying loss leaders is good for your budget, but throwing food away isn't, especially healthy food! Our family is trying to eat healthier, so we're buying more and more fresh produce, but I need to have a plan for overripe produce so it doesn't end up going to waste.
What do you do with overripe produce? Do you plan your meals around what you need to use? Do you have a system in place to keep track of the produce you buy, so that you know when you must use it? How do you store your produce to keep it fresh longer? Do you wash your produce when you get it home from the grocery store, before you store it?
Join the discussion — add your two cents to previous Ask DSM Readers questions too!