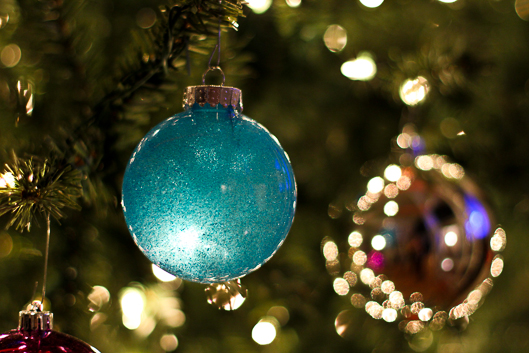 The countdown to Christmas is on! As of today, there are only 46 days until Christmas — that means only 45 days to shop for everyone on your list…
Have you started your holiday shopping yet? I have a few small gifts put away and a few larger ones on preorder, but I still have a long way to go before my list is complete. Luckily that's still enough time to score some great deals, especially if you use some of the tips I'm sharing with you today.
1. Start with a written budget.
It's easy to overspend on impulse over the holidays, so having a written budget puts everything right there in front of you in black and white, helping to curb those tendencies. I love that this Christmas budget worksheet divides your budget into areas beyond just gifts, including food, decor, charity, and more, for a more complete view of your overall budget.
2. Make a gift list.
List everyone that you intend to buy for, along with some gift ideas for each. Leave room to allow this list to double as your shopping list! Just write down the deals that you intend to purchase next to the recipient. This way if you come across other fantastic deals, you can easily see if they might be a good fit for someone else on your list.
3. Research prices.
Do research beyond the weekly flyer. Many retailers, like Staples, will feature online daily deals, so that hot gift item you have your eye on may not be in the weekly flyer but may be a fantastic price for one day only.
Also, it's important to remember that not all advertised deals are as great as they seem. Sometimes retailers over inflate the suggested retail price of a product to make the sale price seem more impressive, so spend some time researching the low prices of any items you're hoping to score so that you know what's really a deal and what's not.
4. Carry the sale ads with you when shopping.
Carrying the sale ads sounds like a pain, but they can be a huge help in a pinch. Say you're planning to buy a Keurig at a specific store, but it's sold out when you arrive, you'll be able to check to see what the sale prices are at the other stores on your list. Or you might come across a deal that you hadn't noticed in the ad and want to compare the price to the other sales to make sure it's a good deal.
Smart phone users can just access the weekly ads directly from their phones while shopping. How convenient is it to just pull up, for example, the Staples weekly ad to cross check prices and compare features while you're out and about?
5. Know the price match and adjustment policies.
There's nothing more disappointing than scoring a great deal only to see it at an even lower price mere days later. Many stores offer price adjustments when you bring your receipt back in along with proof of the lower price.
Even better, stores like Staples are price matching Amazon up front this holiday season — allowing you to score rock bottom online prices in stores, minus the shipping fees!
Have you started preparing for Christmas yet? What's your best money-saving tip for the holidays?
I'm thrilled to be on the Staples Holiday Council this holiday season, bringing you fantastic deals to assist you in finding the perfect gift for every person on your list. Staples will be offering great deals (including exclusive offers!) throughout the holiday season, helping you get more for less! For more holiday tips be sure to check out the Staples Holiday Center.
This post is brought to you by Staples. All opinions are 100% mine.