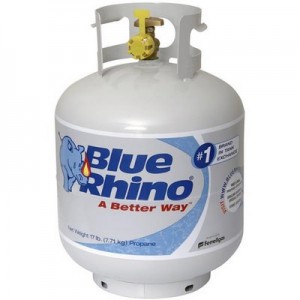 We always seem to run out of propane right in the middle of a family cookout every summer, so I'm going to take advantage of this $3 off Blue Rhino rebate and purchase an extra tank to keep on hand. Expires 12/31/09.
$3 isn't a bad incentive! Of course not having to finish off half-grilled hamburgers in the microwave is an even better incentive.
Also, if you're planning to move soon, you can get even greater savings with this $20 off Blue Rhino rebate! Expires 12/31/10.
(Thanks, Money Saving Madness!)