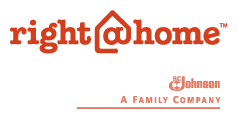 Hurry over to [email protected] (formerly Clean Home Journal) and register to win a free Ziploc® Brand Vacuum Freezer System Starter Kit. The first 20,000 entries will receive this brand new product that uses specially designed vacuum bags and a simple, battery-free, air-removal pump to remove air for freezer burn protection.
In addition, you'll receive $14.10 in coupons for you and a friend, including:
Glade® Candles
Glade® Scented Oil Candles
Oust® Surface Disinfectant & Air Sanitizer
Ziploc® Brand Vacuum Bags
Any Windex®
These products often can be found at a bargain price at CVS and Walgreens, as those of us who play the drugstore game know.  My fingers are crossed that we can all get in on this!
I'm curious to know if these vacuum kits are in stores yet. Has anyone tried them yet? I'm just wondering how they stack up to a standard vacuum sealer
. I'm guessing it probably would be fine for short term freezer storage, but you'd want something more powerful for long-term freezing.