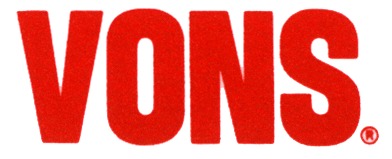 Thanks to Kerri at Save at Home Mommy for compiling a list of the best deals to be found at Vons this week.
New to couponing? Read up on what all of these abbreviations mean first in my quick reference guide.
Driscoll's Sweet Strawberries (4 lb.), $5 Fri. Only
$0.50/1 Driscoll's Berries printable
$4.50 ea. after coupon!
Capri Sun Drinks (10-pk.), $1.67 Fri.-Mon.
Foster Farms Fresh Whole Chicken, $0.69/lb. Fri.-Mon.
Limit 3
Sweet Large Red Cherries, $1.88/lb. Fri.-Mon.
Select Frozen Items, $2.49 Fri.-Mon. with in ad coupon
–Breyers Ice Cream (1.5 qt.)
–Klondike, Novelties (4-6 ct.)
–Magnum Novelties (10.14 oz.)
–Ben & Jerry's
–Starbucks Ice Cream Pint
–Marie Callender's Steamers (8.5-10.5 oz.)
Limit 10
$1/1 Magnum Ice Cream printable
$1/1 Magnum Ice Cream, exp. 7/30/11 (RP 05/22/11)
$0.75/1 Breyers Blasts! printable
$1/2 Starbucks Ice Cream printable , printable or printable
As low as $1.49 ea. after stacked coupons!
Check out Save at Home Mommy for more deals!