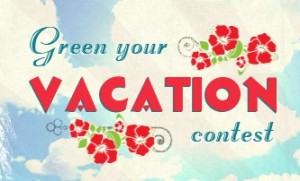 Earn 50 easy RecycleBank points with the new camping suitcase in the Green Your Vacation Contest today!
Earning in the Green Your Vacation Contest is easy:
Click to enter the Green Your Vacation contest.
Click on Camping at the top of the page.
Click on the shoes, tent, flashlight, butterfly, grill, boat, and camper to earn 50 points! (I clicked and clicked on that ant, but I couldn't get it to do anything. How about you?)
Redeem your RecycleBank points for high-value coupons, free product coupons, magazine subscriptions and more!