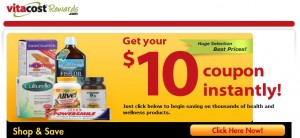 Get $10 off any purchase at Vitacost when you sign up for their referral program!
This coupon will arrive via email after you sign up for the program and will work even if you buy something less than $10. However the extra amount will not apply to your shipping costs.
Thanks, Passion for Savings!