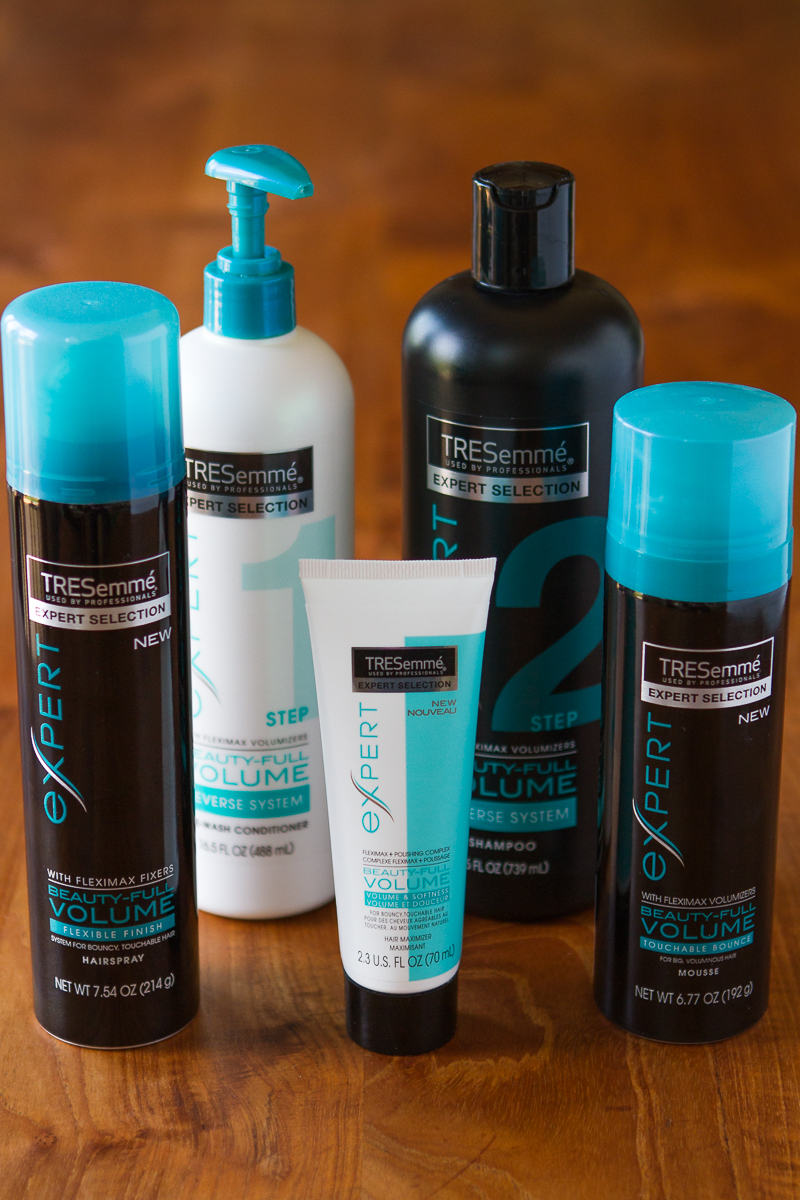 I'm always up for trying new haircare products, so when Walmart asked if I'd be interested in trying the new Beauty-Full Volume Collection from TRESemme, I was all for it. What makes this collection so unique is that it's a reverse wash haircare collection, meaning you condition your hair first and wash it second, leaving your hair with loads of volume and touchable softness.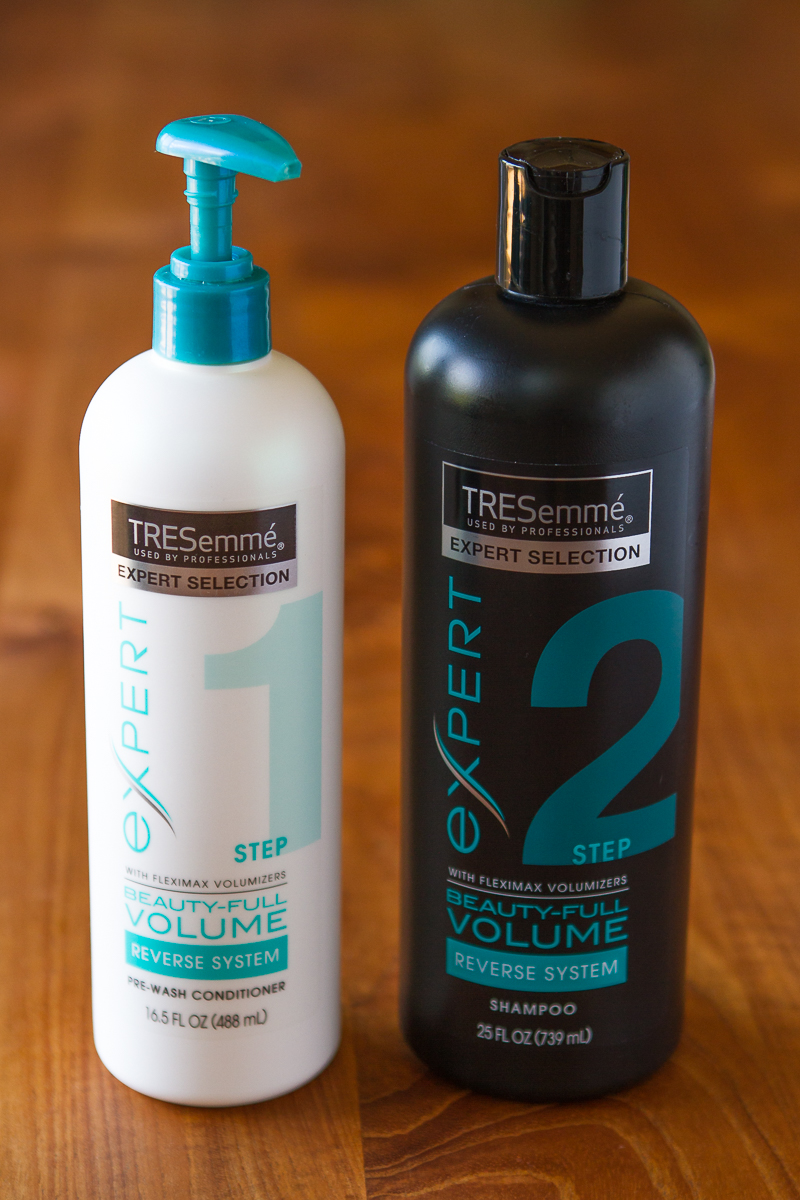 Having never tried a reverse wash system, I have to admit I fully expected to hate it. My wavy/curly hair needs plenty of moisture to prevent frizz, and I was certain that such a system would leave my hair a tangled mess. So I was pleasantly surprised to find that after conditioning and then shampooing, I was still able to easily comb through my hair. And the products smelled absolutely amazing — always a big positive in my book.
I did find that I needed to use significantly more than the recommended 2-3 pumps of conditioner to be able to work the product through my shoulder length hair. It's a good thing TRESemme products are relatively inexpensive (psa $4.94 each), because I'm fairly sure that I'll need at least 2 bottles of conditioner per one bottle of shampoo if I continue to use the system! If you have thinner hair, though, this may not be the case for you.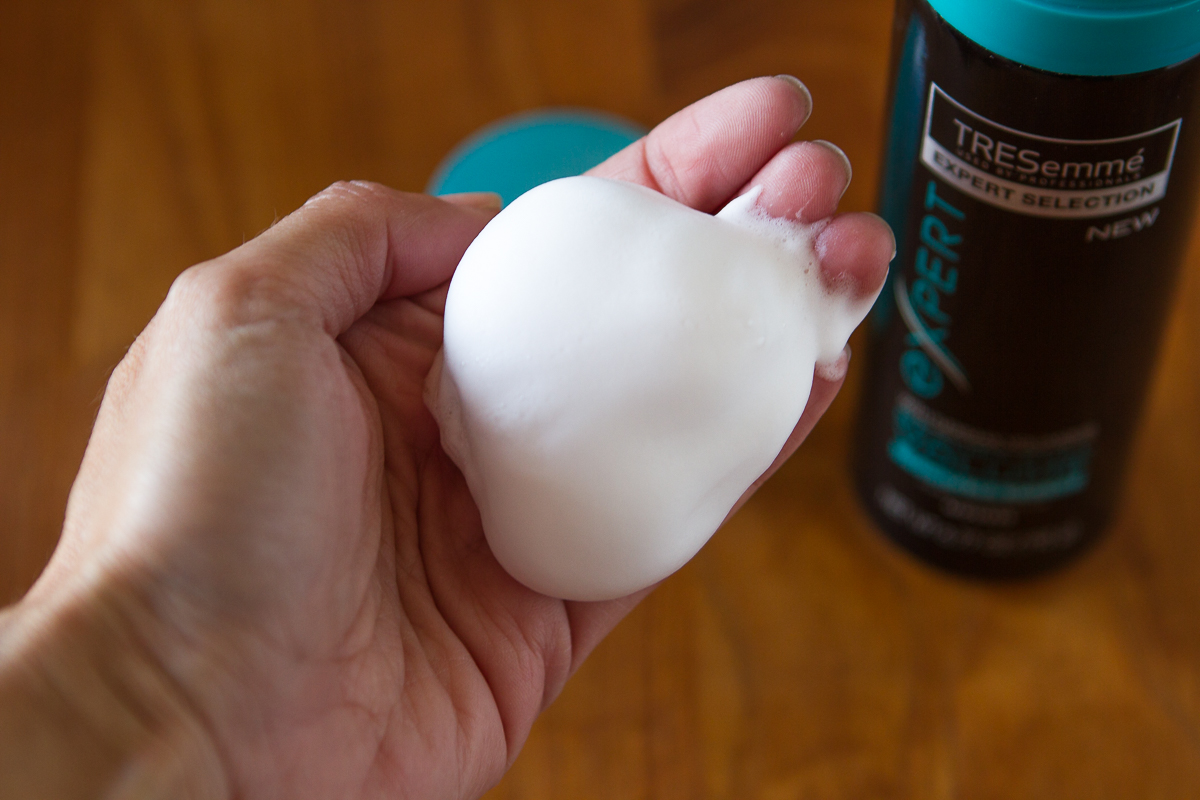 After using the conditioner and shampoo, I applied a generous amount of Beauty-Full Volume Mousse from roots to ends and let my hair air dry. My hair very soft and relatively smooth, as well as easy to style with a curling iron.
Unfortunately, it lacked the promised volume and was a bit lackluster, and I also felt like it looked greasy more quickly than with my regular shampoo and conditioner. I suppose this is due to the fact that I needed to use more conditioner than recommended, and TRESemme is very up front about disclosing that those with thicker hair may not achieve optimal results.
So while I probably won't continue to use the TRESemme Beauty-Full Volume Collection myself, I think it will be perfect for my 10-year-old daughter's long, fine hair. If you have hair that is similar in texture to hers, I think you'll love this collection. Save yourself some money when trying it by tracking down one of the B1G1 FREE Tresemme Beauty-Full coupons from the 5/15 RedPlum insert!
Have you ever tried a reverse wash conditioner and shampoo system?