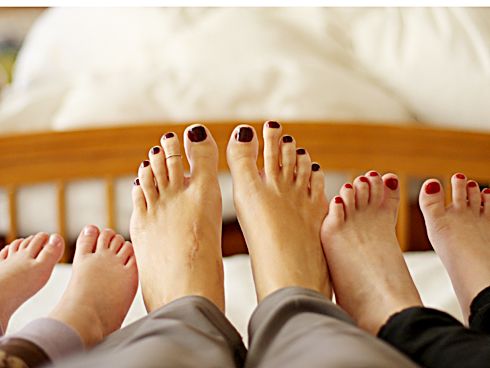 My two budding frugal fashionistas love having their toes painted like mommy, but I generally reserve our little DIY pedicure sessions for a special treat. Why? Well, one, because it's hard to keep two wiggly little girls still long enough for my handiwork to dry, and two, I'm always a little concerned about the chemicals in most nail polish products.
But thanks to Essie Nail Polish, we can have our fun mommy-daughter bonding sessions a little more often! Walmart recently started carrying a line of salon-quality Essie products starting at $7.75 each with 99 shades to choose from ranging from classic to trendy.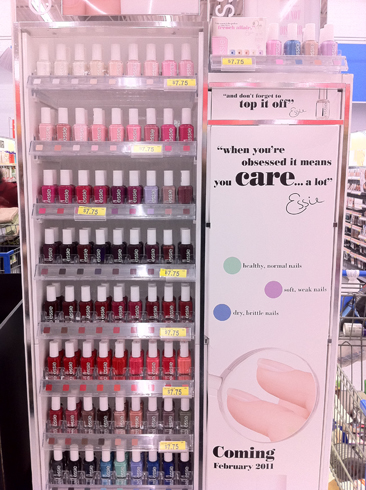 So why is this important to me? Essie is 3-free, meaning it contains no formaldehyde, DBP or toluene — all toxic chemicals that I'm wary of using on my girls. Also, Essie is not tested on animals.
I loved the variety of colors Essie sent me to try, as did my girls. Addison chose the very feminine "Ballet Slippers", a pale pink that totally befits her girly personality, and Camden chose the "Fishnet Stockings", a bright red for my sporty girl. I'm always willing to go with a color that's a little more daring on my toes, so I chose the "Wicked" shade, a dark maroon that's almost black.
And yes, those lovely scars on my foot are a constant reminder that I'll never be a skimboarding champion…
Back to the nail polish — the application was super smooth, and even better, it dried ultra fast, which makes it perfect for girls that have ants in their pants like mine! Plus, it's a budget-friendly way to squeeze in some mommy-daughter time. I mean, have you ever priced a salon pedicure? Whoa.
Disclosure: I am an official Walmart Mom. Follow me and my fellow Walmart Moms as we share our ideas and tips for a healthier you! Walmart has provided me with compensation and gift card in return for my time & efforts to create this post. My participation in this program is voluntary and my opinions are my own, always have been, always will be.