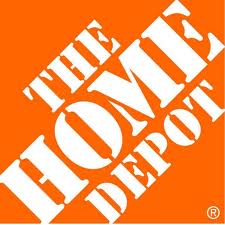 Thanks to Deidre at Cuckoo For Coupon Deals for compiling a list of the best deals to be found at The Home Depot this week.
New to couponing? Read up on what all of these abbreviations mean first in my quick reference guide.
Gallon ZEP Mold & Mildew Stain Remover with Bonus FREE (32 oz.) Ready-To-Use Sprayer- $6.88
Gallon Odoban Germ Killer Concentrate with Bonus FREE (24 oz.) Ready-To-Use Sprayer- $9.98
Mr.Clean (40 oz.) & Magic Eraser (value pk.)- $2.88
$0.50/1 Mr. Clean Liquid or Spray, exp 10/31/12 (Product insert)
$1/1 Mr. Clean Multi-surfaces Spray or Liquid Cleaner, Home Made Simple printable (must sign up)
As low as $1.88 ea. after coupon!
10″ Tropical Houseplants- $7.88
Save up to $750 Instantly on Appliances thru 3/14/12 plus FREE Appliance delivery & Haul Away
Check out Cuckoo For Coupon Deals for more deals!