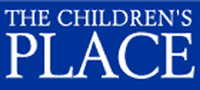 One of our holiday traditions is to give the kids a special gift on Christmas Eve from Mom and Dad. Every year we get them matching jammies (bonus, cute Christmas morning pics!) and a holiday ornament that reflects something special and unique to them from the past year.
Anyhow, one of my favorite places to get family pajamas is The Children's Place. I missed out last year because I waited too long for a coupon/sale, so I was excited to see this 15% off The Children's Place purchase coupon that's good through November 16th!
I'm printing one now so I have it with me when I head to the mall next.
Expires 11/30/09.