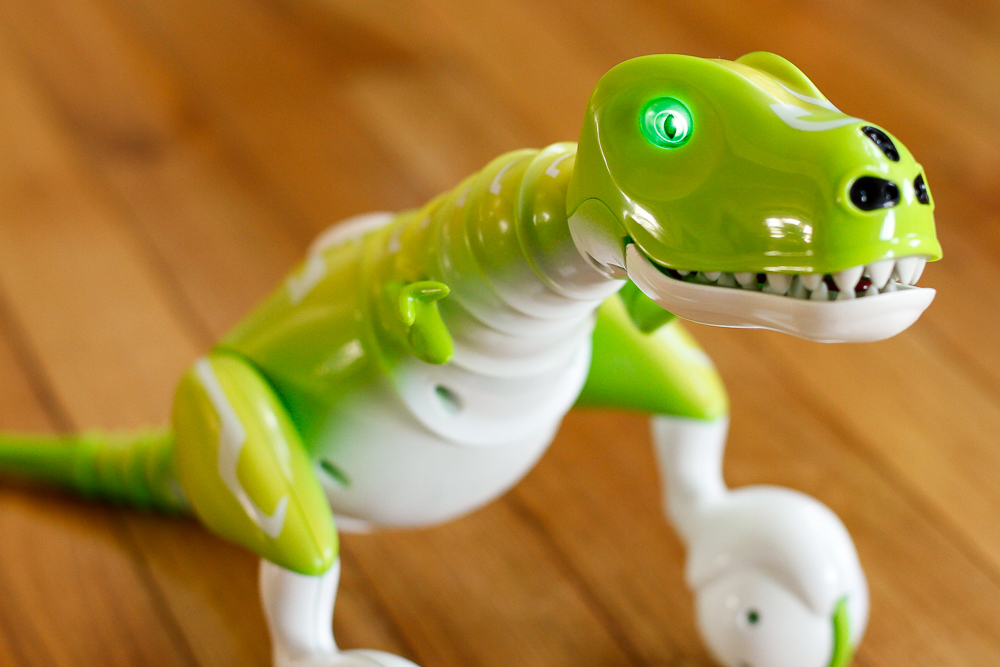 I'm so excited to be sharing my perspective on some of the amazing toys that made Wamart's Top 20 Toy List over the next few weeks! The coolest thing about Walmart's Top 20 Toys, is that they were actually chosen by kids…
For the second year, Walmart gathered hundreds of children ages 18 months to 12 years and turned them loose. They played with the hottest new toys from Hasbro, Mattel, Spin Master and Zing to get their thoughts and stamps of approval.
The result? Wamart's Top 20 Toy List — and these are toys that are sure to knock your kids' socks off Christmas morning!
SpinMaster Zoomer Dino Review
This week's focus is on kids that love interactive toys, and SpinMaster's Zoomer Dino is just about as cool as they come! Not surprisingly, this amazing spinning, chomping and roaming dinosaur is at the top of my 6-year-old's Christmas list. He's known as "Dino Drew" around here, and I really think he could give Dino Dan a run for his money when it comes to dinosaur trivia.
I once made the mistake of identifying a dinosaur in a puzzle we were putting together as a velociraptor… He totally rolled his eyes at me and said in his most exasperated voice, "Mom, that's NOT a velociraptor. THAT's an ornithomimus! Don't you see the crest on its head?!?" Um, okay, little man — whatever you say. Suffice it to say that if this dino is all that's under the tree on Christmas morning, he will be one happy boy!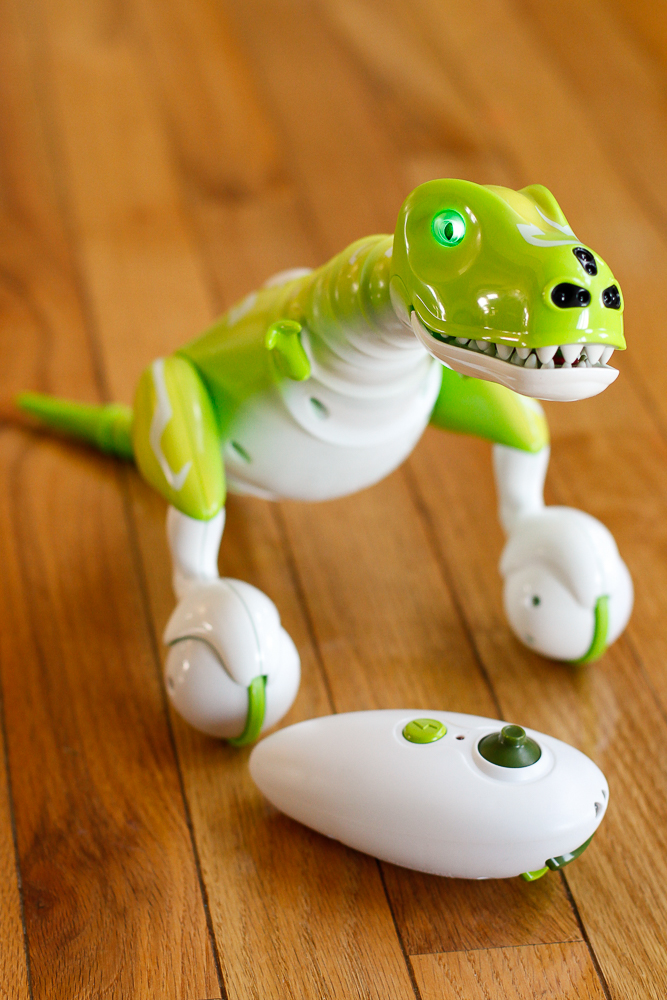 Priced at a low $79.88, the Zoomer Dino features some pretty amazing technology. Highlights include:
Real dinosaur movements, sounds and incredible dino-sense abilities
Boomer can detect when you're nearby and interacting with him
Zoomer Dino Toy can get angry, spin around, chomp and roar
Using True Balance Technology, Boomer perfectly balances on 2 wheels as he roams freely, exploring your home
Use hands or included controller to tame his Dino nature and build your friendship
He might even let out dino-sized burps and farts
Requires 3 AAA batteries (not included with this kids toy)
Kids Verdict? I let my older boys check Boomer out to give me their opinion since I knew he would be a gift for my youngest, and I have to say, they're pretty smitten with him! This is one lifelike dino, and they were amazed at how well he interacted with them, even without the controller. They particularly enjoyed making him angry, because his eyes turn red and he chomps and roars. Kind of makes me wonder if that's why they enjoy testing my patience, too!
Mom's Verdict? I cannot wait for Drew to open the Zoomer Dino on Christmas morning. I'm fairly certain this is one toy that is going to live up to all of his expectations and more. I'd venture to say that Boomer is the coolest toy out there right now! Don't rule him out for girls, either — he also comes in purple…
Quick purchase links:
More Top Interactive Toys
If you're looking for more interactive toys at every price point, Walmart's got something for every wish list and budget. Here are just a few other tops toys in this category:
Get the Top Toys at the Best Price
Walmart is committed to bringing you all of the hottest toys at the lowest prices. Get the most for your money with these savings tools:
Savings Catcher: If Savings Catcher finds an advertised price that's lower than what you paid for the same exact item, you'll get a Walmart eGift Card for the difference!
Layaway: Customers taking advantage of Walmart's holiday layaway with no opening fee can stretch dollars further by paying at their own pace through Dec. 15.
Ad Match: Walmart's great prices are backed by its Ad Match Guarantee. Stores will match the price of any local competitor's printed ad for an identical product.
Is your child hoping to find a Zoomer Dino under the tree on Christmas morning, too?