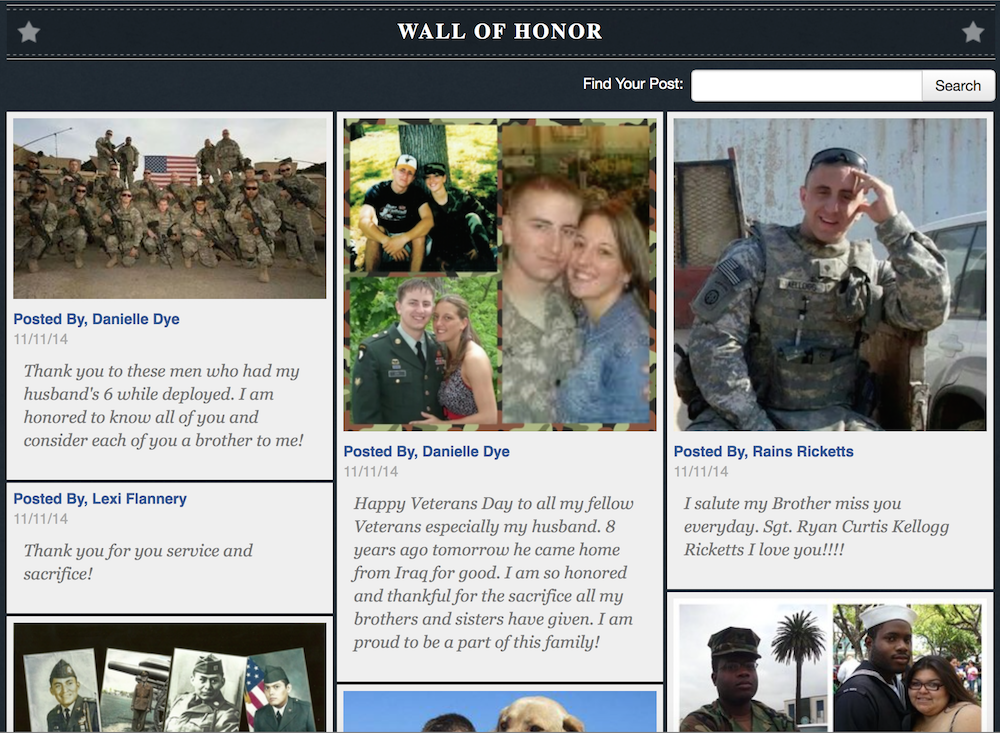 Do you have a veteran you'd like to thank today? Last year, Walmart created an online Wall of Honor to support and share about the veterans in their lives. They've continued the Wall of Honor this year, and it is now the largest virtual community of its kind!
If you'd like to thank a veteran today, Walmart has made posting photos, videos or text to honor your favorite veteran really easy. Simply tag Facebook, Twitter or Instagram posts with the hashtag #WallofHonor and it will automatically aggregate on the site: walmart.com/wallofhonor.
But don't worry if you don't have one of these social media accounts! You can also navigate directly to the Wall of Honor site and upload a photo or submit text directly. There's no need to create an account or jump through any hoops!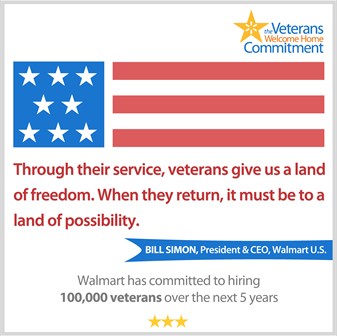 If you haven't heard about Walmart's Welcome Home Commitment, it's a great complement to the Wall of Honor. Walmart will hire any honorably discharged veteran who wants a job with them in his or her first 12 months off active duty. In addition, they've stated that they intend to hire 100,000 veterans by 2018. That's a pretty amazing number, isn't it?
But even more amazing is that, in the past year since this initiative was announced on Memorial Day of 2013, Walmart has already hired 67,000+ veterans, putting them on the path to reaching that target number in 2015! And in addition, over 5,000 of those veterans that have been hired have already been promoted to higher positions.
Keep in mind that Walmart isn't just about being a retail associate! They're offering positions in transportation, logistics, management and more, so if you know a qualified veteran who's searching for a position with long-term potential, please point them to the Careers With A Mission page and follow on Twitter @WalmartVeterans.
Have you thanked your favorite veteran for Veterans Day today?