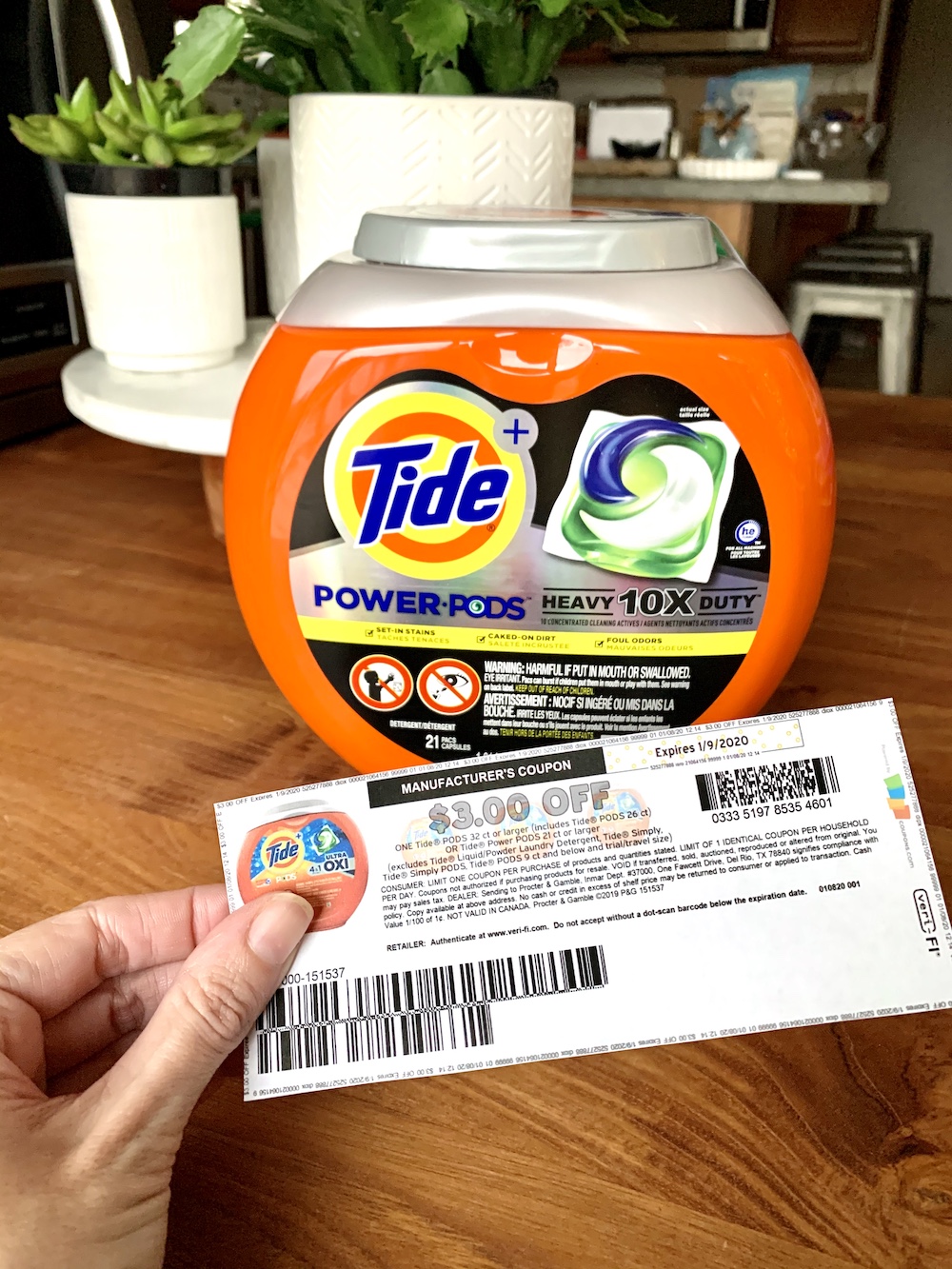 This is a sponsored conversation on behalf of Tide; all opinions and text are my own. Thank you for supporting the brands that support this site!
Tide Printable Coupon
Great news — I'm back again with another high-value Tide Power PODS printable coupon!!! So if you missed out on my first post, you can still take advantage of saving $3 off your purchase. But hurry! It's your last chance!
Fine print:
$3 OFF ONE Tide Power PODS 21 ct or larger OR Tide PODS 32 ct or larger (includes Tide PODS 26 ct) OR Gain Flings 30ct or larger OR Gain Ultra Flings 18ct or larger (excludes Tide Liquid/Powder Laundry Detergent, Tide Simply, Tide Simply PODS, Gain Liquid/Laundry Detergent,Tide PODS 9 ct and below, and trial/travel size)
That's a lot to take in, huh? But it basically boils down to a really good discount on close to the entire line of Tide products that you know and love.
Based on past trends, I can tell you that these high value Tide PODS printable coupons typically only pop up about twice a year. This new coupon expires on 2/8/2020, so don't wait — because it's definitely going to be a while before we see one again.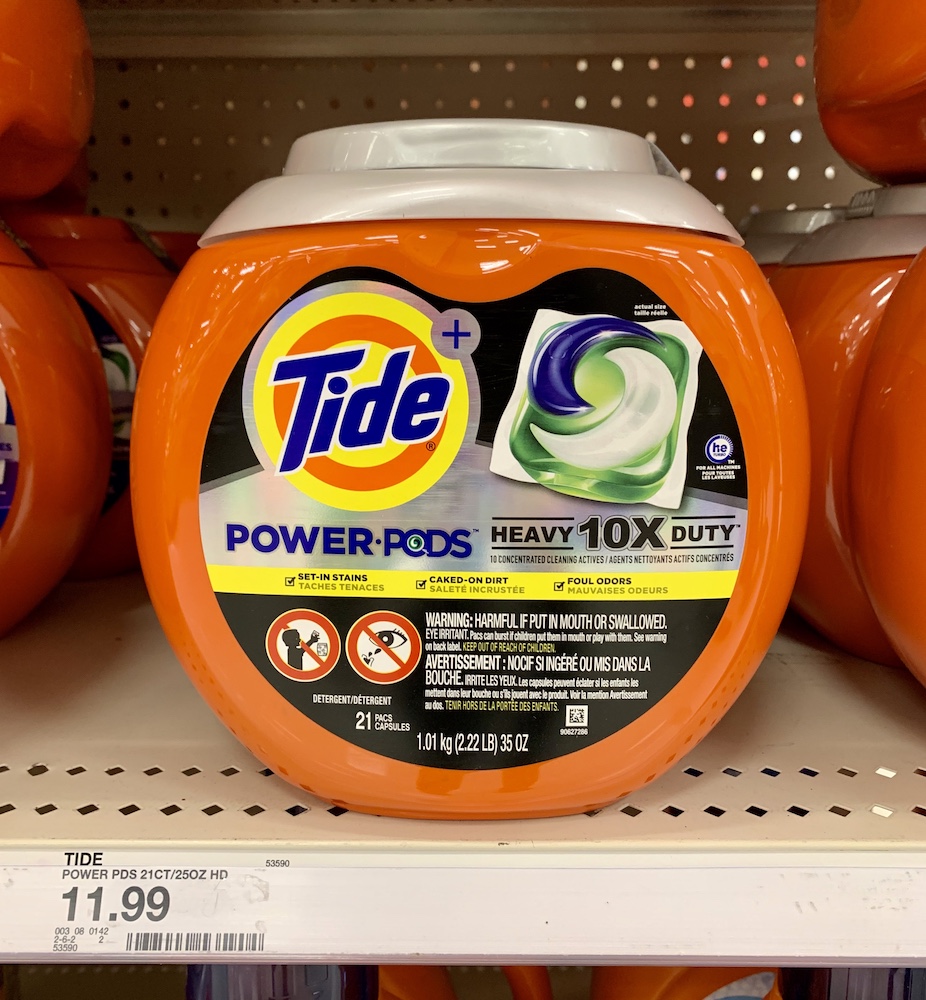 What To Know About Tide Power PODS
So I gave you a quick overview on new Tide Power PODS when I posted last time. Have you tried them yet?! Do you love them???
Let me tell you, I'm finding them to be indispensable for washing my kids' clothes. Tide Power PODS are specially formulated to tackle dried-in stains and large loads, which pretty much sums up what I deal with on a weekly (and sometimes daily) basis! With 50% more cleaning power than Tide Original Liquid, Tide Power PODS tackle large loads so stains don't sneak through.
But do you know what else they're fabulous for??? TOWELS!!! I have tried every trick in the book for removing that lingering "off" odor that towels tend to accumulate over time, and these Tide Power PODS are the only detergent I've found that completely eliminates it.
So even if stains aren't a worry for you, I highly recommend picking up a container for laundering towels!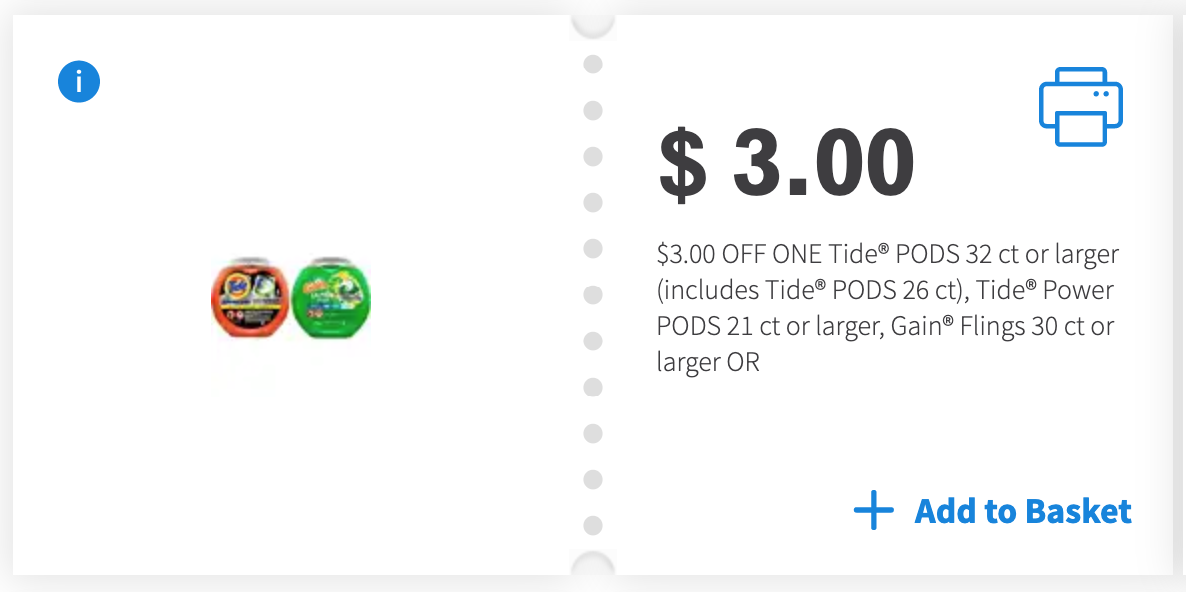 New Retailer Specific Tide Power PODS Coupons
Don't have a printer or forgot your coupon at home? No problem! Find exclusive retailer-specific coupons in each store's respective apps:
Target — $3 off Power PODS and Gain Ultra Flings
Kroger — $2 off Power PODS only (expires 2/4)
Meijer — $2 off Power PODS only (expires 2/4)
Tide Power PODS come in two scents (Heavy Duty 10X and Spring Meadow) and are priced at $11.99, meaning you can pick up a container for as low as $8.99 right now!