school supplies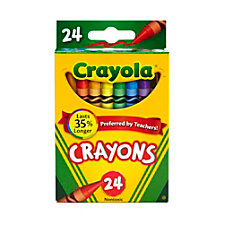 Right now you can pick up a box of Crayola Crayons (24 pack) for $0.50 at Office Max/Office Depot, with no coupons required!
Crayola Crayons (24 ct.), $0.50 ea.
Crayola Colored Pencils (12 ct.), $1
Crayola Markers (10 ct.), $1
Thanks, Passion for Savings!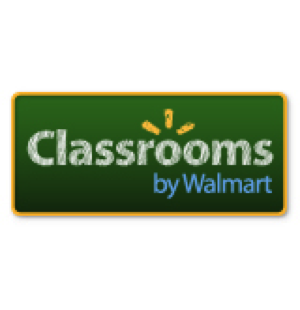 While I don't necessarily dislike back-to-school supply shopping, I will admit that it gets just a little more challenging each year. Pulling together supply lists for 5 kids into one easy-to-read master list, dragging them all to the store with me, and then hoping to find all of the items we need in stock can be just *slightly* stressful.
Leave it to Walmart to come up with a better solution, their new Classrooms by Walmart. Classrooms by Walmart is a tool that lets teachers and parents team up to create school supply lists that are specific to each classroom, making sure that children get everything they need for the school year at Walmart's everyday low prices. And teachers can add items that they need for the classroom, creating what is basically a wishlist that parents can help to fulfill.
Using Classrooms by Walmart is easy. Just search for your school and classroom, and add your list to your cart. Choose to ship the item to your home, your child's school, or opt to pick it up at your local store. That's it — no crowds, no lines, no arguing with your kids while strangers look on. And your entire purchase is backed by Walmart's Low Price Guarantee!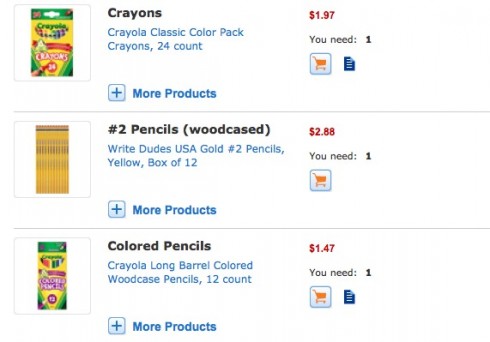 Unfortunately, my kids' schools aren't listed on the site yet. However, Walmart prepared for this scenario by creating generic supply lists that you can shop from. I found that the generic lists matched pretty closely with what our schools sent home at the end of last school year, and so I was able to still shop online.
I do have high hopes that our schools will buy into this program next year because it would be incredibly convenient to just login and add everything to my shopping cart with one click! And all of the supplies can be shipped directly to your home for FREE with Home Free.
Would you prefer to shop around in stores or beat the crowds by shopping online?
Disclosure: I am a participant in the Walmart Moms program. Walmart has provided me with compensation for the time and effort spent creating this post. However, my participation in this program is voluntary and my opinions are my own — always have been, always will be.

Right now you'll find the 2 packs of these pens for just $0.50 at Walmart! Register at NotJustaPen.com to get a $1/1 Pilot B2P Pen printable by email, and the overage from your coupon will be applied to the rest of your purchase:
Pilot B2P Pens (2 pk.), $0.50
$1/1 Pilot B2P Pen printable
Better than FREE after coupon!
(Thanks, Passion for Savings!)