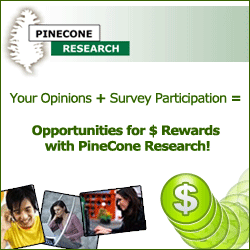 Update: Yikes, that was quick again! It looks like they've already reached their target number of signups. I'll let you know when I see them open the application again!
The Pinecone Research application is open again right now!
Read more about this great survey company, but don't take too long because I imagine this link will not be open very long again. I'll remove it when it's no longer available.