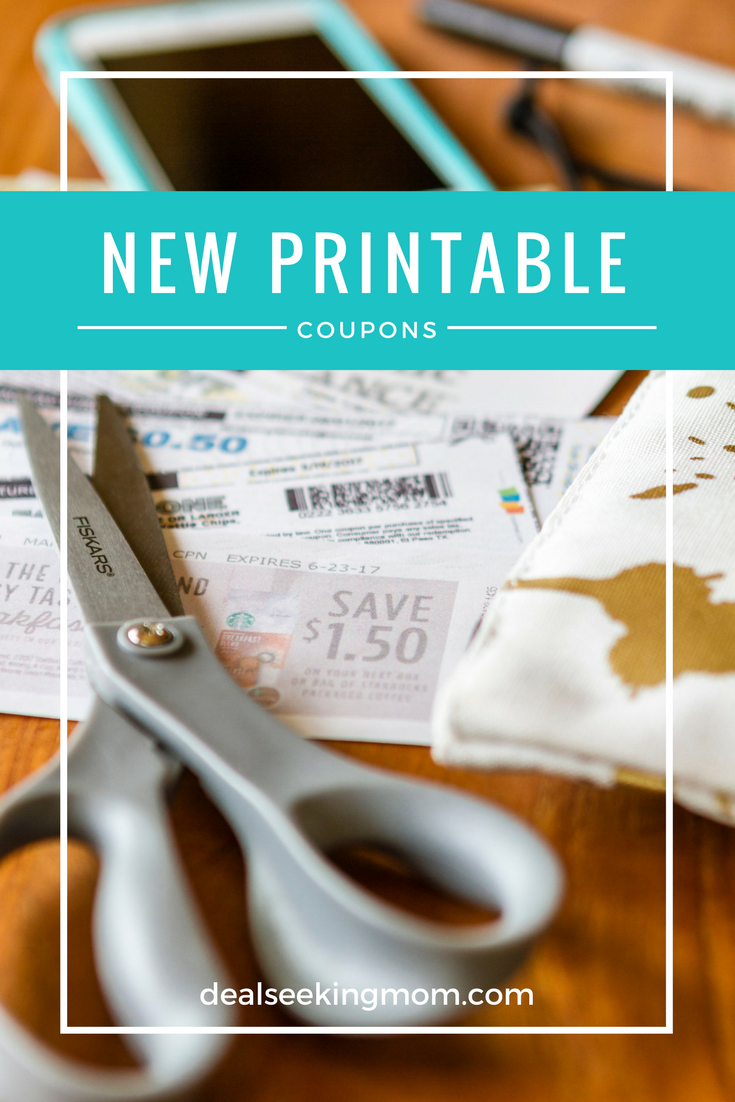 Apparently you guys really enjoyed my recent post on my current top 10 favorite printable coupons, so I thought I'd share another round of coupons I'm printing today!
I've formatted it a little differently this time, with additional details on how I'm using each coupon. If you have a preference, would you mind dropping a comment to let me know whether you prefer this extended version or the quick and dirty list version? Thanks ever so much!

Pop-Tarts are generally reserved for special occasions around here. I'm planning to use this Pop-Tarts printable coupon to pick up a few boxes at Walmart ($1.65 each!) as a treat for our upcoming vacation.

I don't have a specific deal in mind for this Cascadian Farm printable coupon, but this is an unusually high value (we usually see $1/2), and we do buy a lot of their cereal.

My ultra picky 11-year-old LOVES the Food Should Taste Good Multigrain Tortilla Chips (go figure!), so I pick up a bag whenever I have a coupon.

I always keep Larabars on hand for sports practices and tournaments. Right now you can pick them up for as low as $0.69 each at Walmart with the Larabar Multipack printable coupon! The $1/2 Larabars printable coupon should also make for a really good deal on the single bars, although I don't recall seeing them at Walmart. Kroger and Meijer both carry them, though.

I told you about this Bounce printable coupon last week, and it's available now! Use it to snag a 34-ct. box for just $0.97 at Walmart. I'm planning to pack it, along with the Tide Pods deal I shared in that same post, for our laundry needs while on vacation.

Sargento Natural Cheese slices are my fave, and this Sargento printable coupon should make for a decent deal at Meijer, especially with the corresponding $0.50 Ibotta rebate!
Are there any other printable coupons I should add to my list?