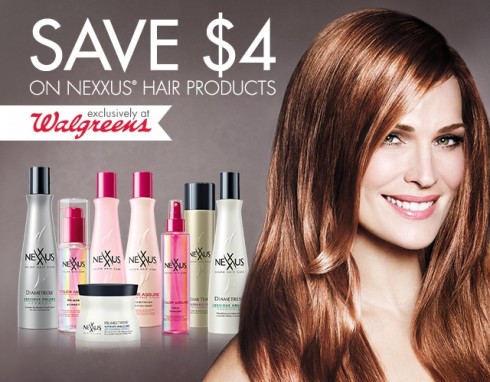 The scent of Nexxus Humectress Conditioner always takes me back to being 12 years old at the pool on a hot summer day. My best friend and I would slather our hair with it after each swim to combat the effects of the heavily chlorinated water — I think my hair was probably the softest it's ever been that summer! If only I had nothing better to do than laze around in the sun and deep condition my hair these days…
I still adore the scent of this product though, and you can bet I'll be at Walgreens picking up a tube of it with this awesome high-value $4/1 Nexxus product printable coupon! Get big savings on all of your favorite Nexxus hair products during the Nexxus Beauty Sale exclusively at Walgreens. Save $4 on participating Nexxus hair products at Walgreens stores when you refer this offer to a friend, or keep this offer for yourself and still save $2.
Nexxus Humectress Ultimate Moisturizing Conditioner (5.1-oz.), $9.49
$4/1 Nexxus Product @Walgreens printable
$5.49 after coupon!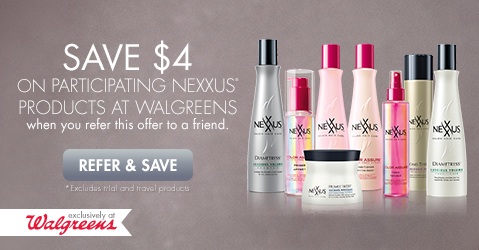 This high-value coupon may not last long, so print yours now! This couple has a 2 print limit, so be sure to hit the back button to print a second coupon. Not valid on trial or travel sizes.
Disclosure: Sponsored by Lunchbox, all opinions are my own.