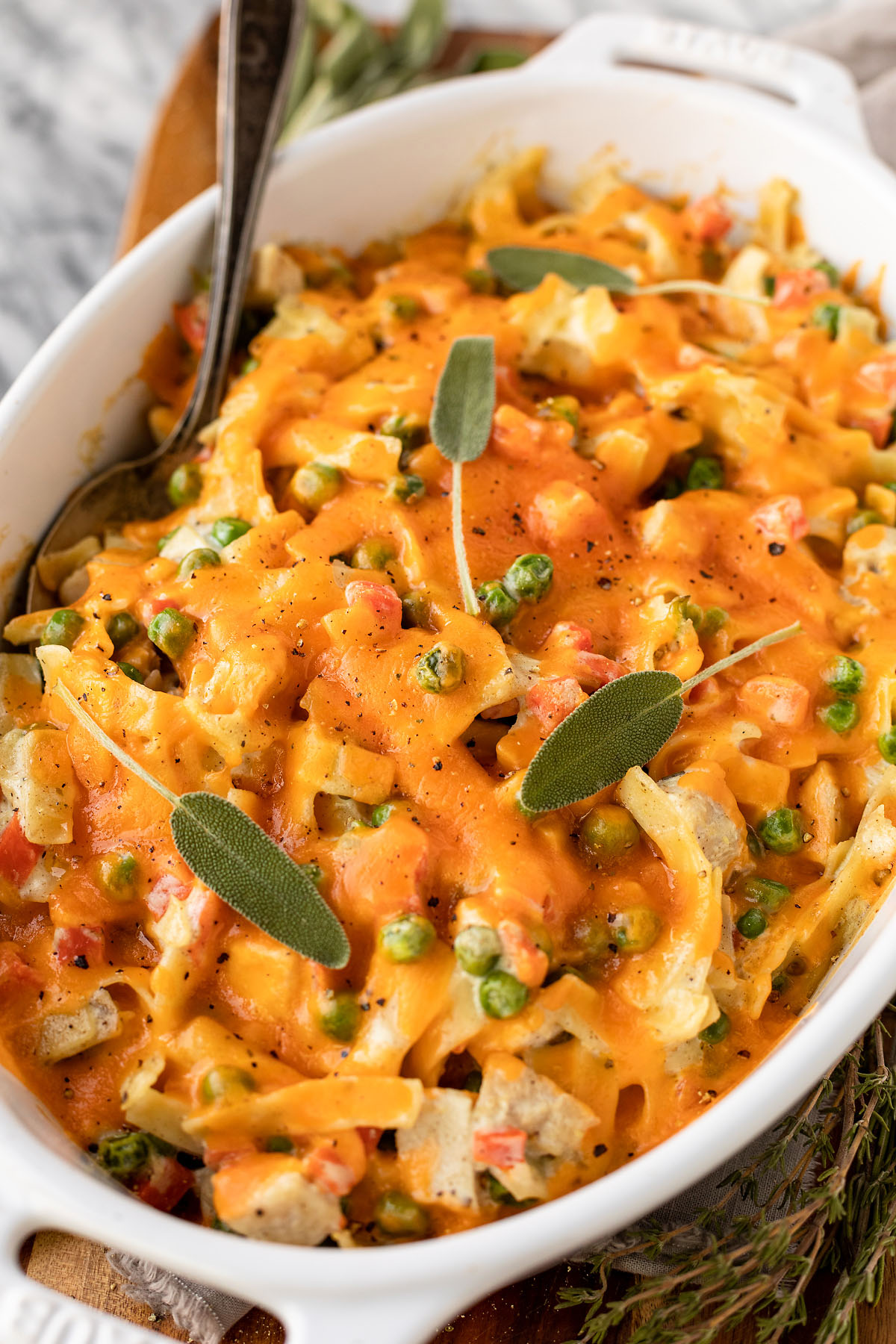 This is a sponsored conversation on behalf of Knorr®; all opinions and text are my own. Thank you for supporting the brands that support this site!
Save On Knorr Sides at Meijer
It's a given that Knorr Sides make the perfect quick and easy weeknight side dish. But have you tried using them as a main dish meal recipe starter? This simple shortcut is ideal for busy evenings…
Not only are Knorr Sides packed with flavor, but they also cook up in just 7 minutes. Which makes them an ideal dinner timesaver! Just add your favorite protein and veggies (and a little cheese never hurts!) for a meal that's sure to bring the whole family to the table.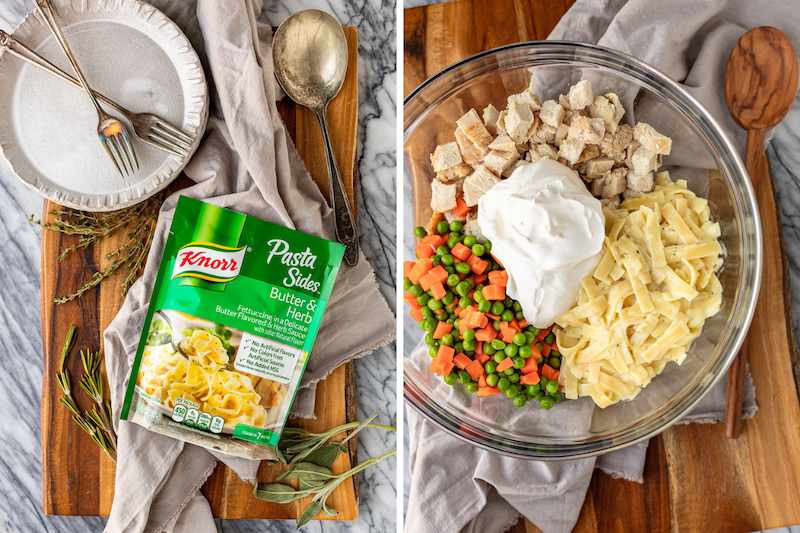 Here's a delicious and comforting example that will also help you use up that leftover Thanksgiving turkey (assuming you have leftovers this year!): I used Knorr Butter & Herb Pasta as the base for this creamy & cheesy turkey noodle casserole!
Add a little sour cream, your favorite frozen veggies, and a good measure of shredded sharp cheddar cheese, and you're on your way to a satisfying meal that also helps clean out the odds and ends from your fridge.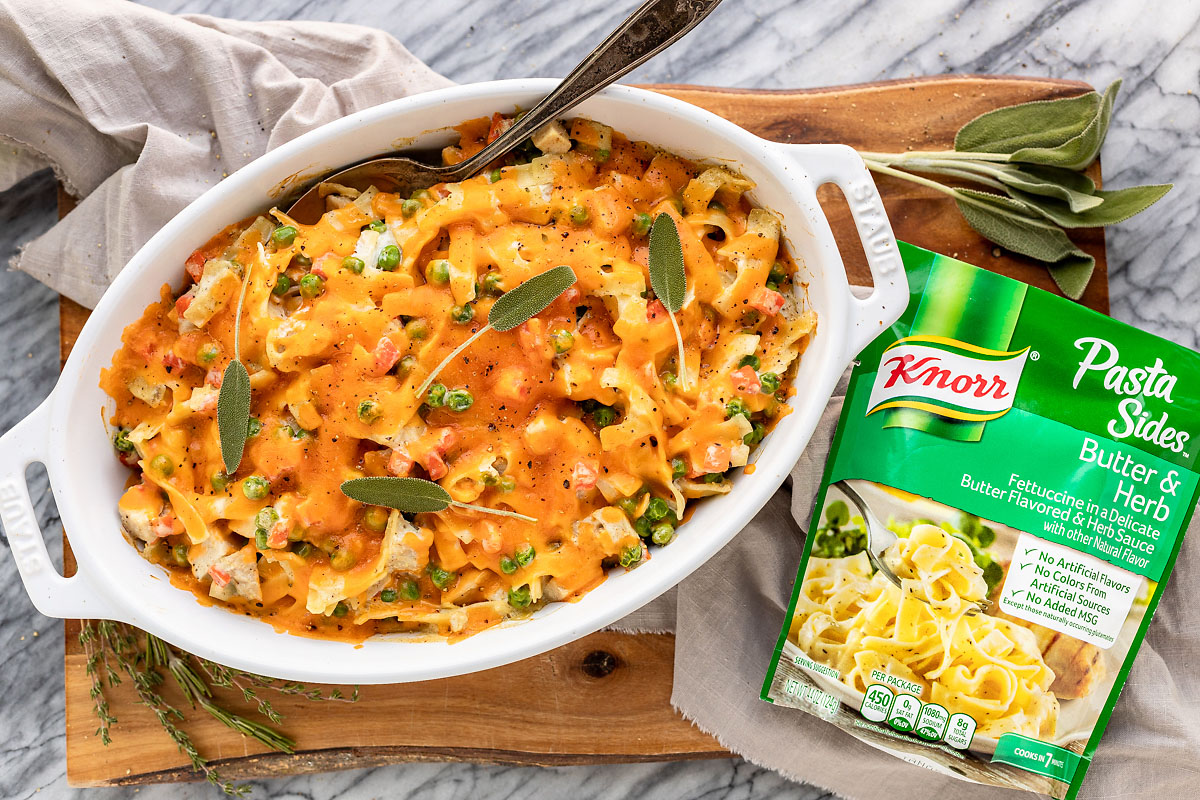 Simply prepare the Knorr Butter & Herb Pasta according to the package. Stir in some sour cream, poultry seasoning, salt and pepper, and then fold in cubed or shredded leftover turkey and frozen peas and carrots.
Bake for about 20 minutes, top with cheese, and then bake for 5 more minute until the cheese melts. Voila!! SO EASY.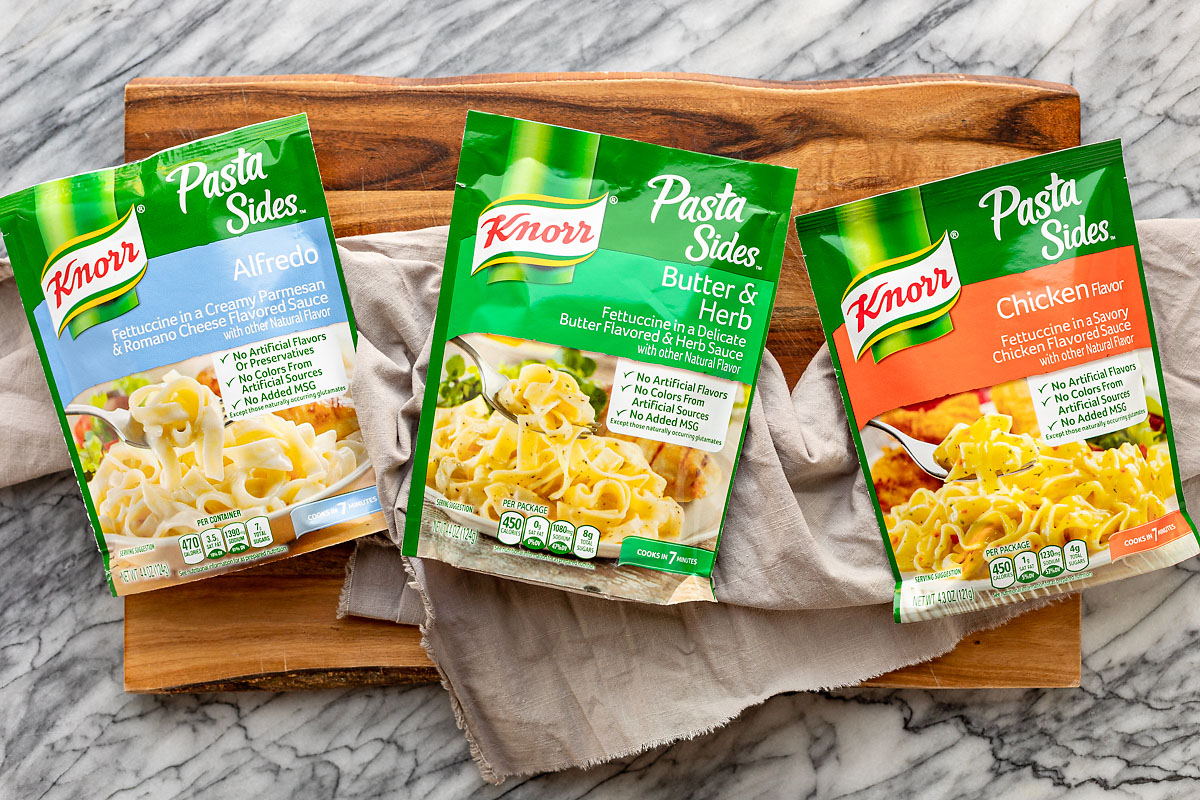 Right now you can stock up on Knorr Sides at Meijer for a steal with their buy 4 get 1 free sale! Grab all of your favorite flavors to use as easy side dishes and/or meal starters. Just add them to your next super convenient grocery pickup and/or delivery order — it's SUCH a timesaver and you get the same great savings!
In addition to the Knorr Butter & Herb Pasta, try these other flavors for a tasty change of pace in this easy casserole recipe:
Knorr Alfredo Pasta Sides — the creamy Parmesan & Romano cheese sauce would make a flavorful swap. Try using a sprinkle of Italian seasoning in place of the poultry seasoning and top with shredded mozzarella cheese.
Knorr Rice Sides Creamy Chicken — forgo the noodles altogether and try a turkey and rice casserole! Just prepare the rice as directed and continue with the recipe as written.
Pick up your buy 4 get 1 free Knorr Sides at Meijer through 11/28/2020! (And don't forget the turkey noodle casserole ingredients, too…)