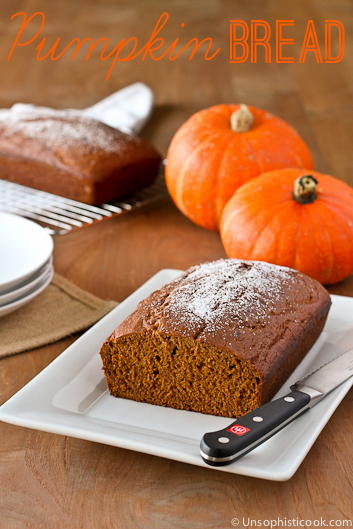 I knew I'd hit on a winning pumpkin bread recipe this morning when I overheard my kids squabbling over who got the last piece… After getting this card from my daughter earlier this week, I was thrilled that there is something I cook that she will eat.
Remember the homemade pumpkin puree I made a few weeks ago? Well, I used 2 cups of it in this recipe, but you can substitute canned pumpkin if need be. However, if you have time to go the homemade route, I highly recommend it.
You might be surprised to learn that I use coconut milk in my pumpkin bread, but it gives it a lighter texture that I love! If you'd like to give this a try yourself, there's a new $1 off Silk Milk printable coupon available right now.