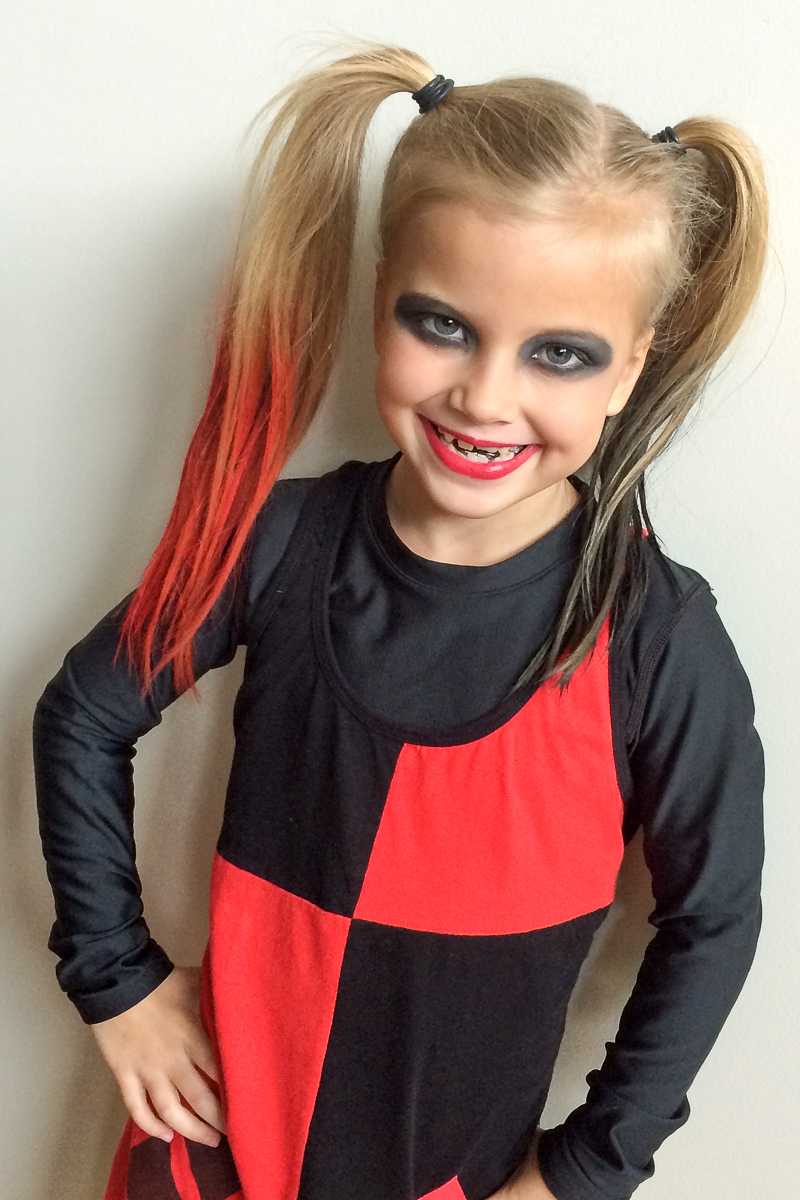 My youngest daughter is slightly obsessed with Harley Quinn… Mind you, I don't think she's ever seen a single movie featuring this character, but after daddy used up some of his GameStop Rewards points on a Harley Quinn-inspired juniors tank top for her (which she wears to sleep in and as her dress above), she's been hooked — collecting Funko Pop figures, Bleacher Creatures, and any other fan gear she happens across.
So it really was no surprise when she asked to be Harley Quinn for Halloween. Unfortunately, finding a girls' costume in her size that isn't too racy has proven to be a challenge, to say the least…
We solved this easily enough by simply slipping her soccer cold gear shirt and leggings under the aforementioned tank top. But for other Harley Quinn wannabes, an oversize black tank top and a little red Duck Tape would be another simple solution!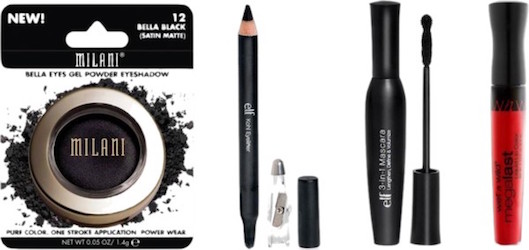 Though Harley Quinn is typically shown with white face paint, I knew Addie wouldn't be comfortable with that amount of makeup on. So I kept things pretty simple by playing up her eyes with a kohl eyeliner followed by some matte black eyeshadow. I simply lined her eye all the way around heavily with the eyeliner, and then layered on the eyeshadow, blending it up to her eyebrows and down underneath her eyes. I finished her eyes off with a couple of coats of very black mascara.
Finally, I carefully applied a true red lipstick on her lips. I chose a long-wearing formula to prevent any smudging and smearing while sneaking a piece of candy while Trick-or-Treating when she thinks I'm not looking.
When it comes to Halloween makeup, I typically shop the regular cosmetics department, choosing from the bargain brands since they're not usually items that I'll use frequently. Here are some budget-friendly options I found: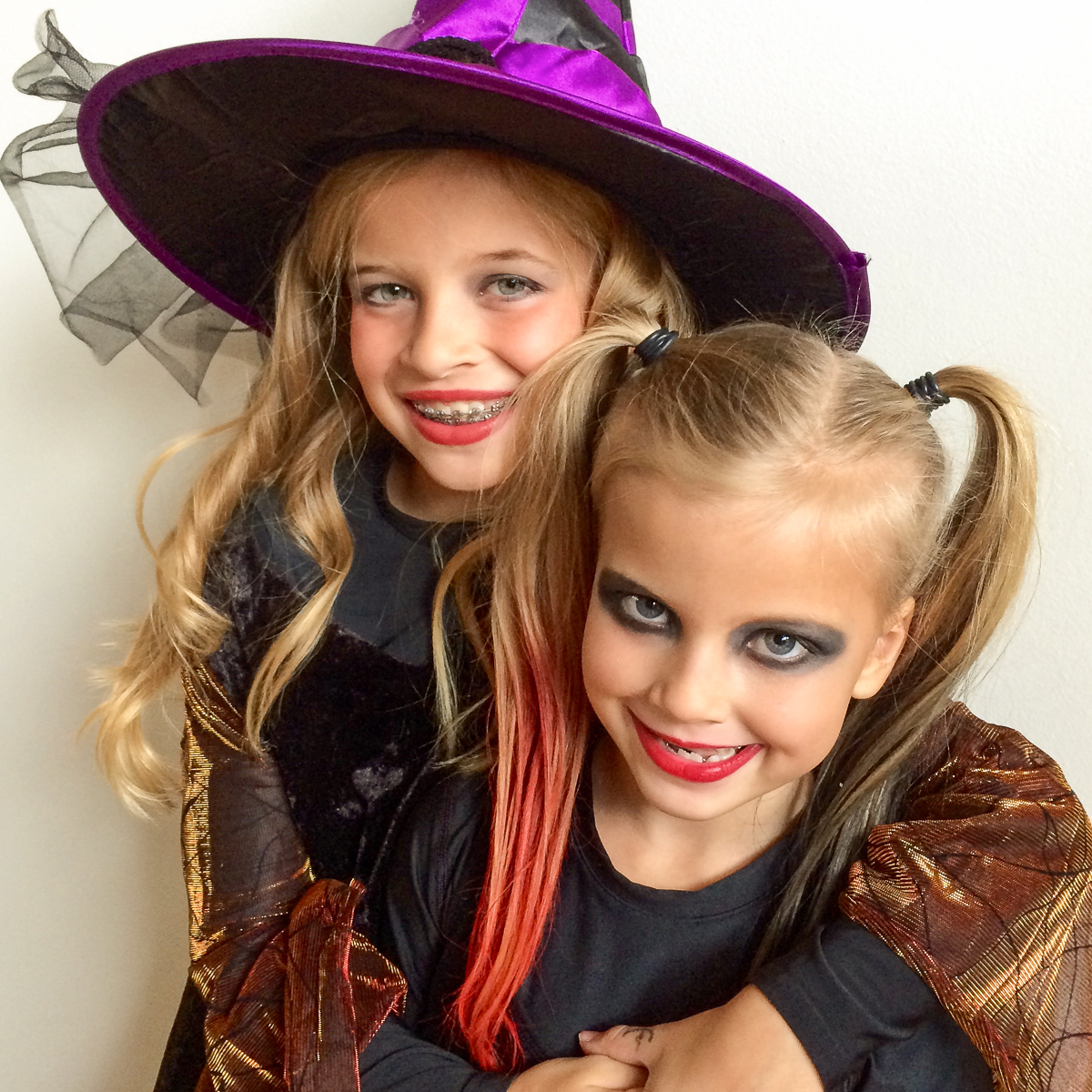 The finishing touch was to pull her hair up into two pigtails, doubling up on the elastic bands so they were extra perky, and then sprayed one side with washable black hairspray and the other with red. She loves the way it turned out and can't wait for Halloween!
I'm pretty sure I have a budding fashionista on my hands, as getting her to remove the makeup after snapping some pics proved to be another challenge, lol. But here's a fun tip — fragrance-free Equate Wipes double as a gentle and effective makeup cleansing towlettes at a fraction of the price of other brands! And trust me, you'll need them with this black eye makeup…
Do you have a great DIY Halloween costume idea that you're pretty proud of? Share a link in the comments — I'd love to see them!