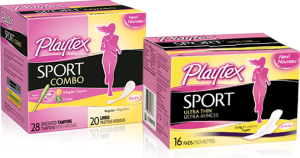 Freebie Friday is provided by Wendi, who blogs at TheFreebieBlogger, where she finds you 100% free items each and every day.
Play the Sunmaid Snack 'N Read Instant Win Game for a chance to win one of 14,000 FREE children's books. Play daily through 5/23/15. With each game played, you'll be entered to win the weekly reading prize pack.
Click here to reserve your spot to try a FREE Grilled Flat (your choice of flavor) with a side of baby carrots. Limited number of spots available. You must be an eCafe member, but if you're not, sign up here.
Kids under the age of 18 can register for the FREE Boston Red Sox Kids Club. Members will receive a FREE ticket to a home game (adult ticket purchase is required). Offer is open to all states.
MacuShield is a food supplement uniquely containing Lutein, Zeaxanthin and Meso-Zeaxanthin. For a limited time, you can request a FREE sample and product information.
See the previous freebie roundups for more free sample offers that are still available!
As always, make sure you're protecting your personal information when you're signing up for freebies.
–––––––––––––––––––––––––––––––––––––––––––––––––––––
Every Friday I'll start a new post with a Mr. Linky for you all to share your fabulous freebie finds with Deal Seeking Mom readers! If you have a freebie you'd like to list, just leave your link below.
To keep it neat, I suggest that you list your blog name and then the freebie you've found in parentheses, ex. Deal Seeking Mom (Free Toilet Paper Sample). The only requirement is that you link directly to your post on the freebie. Links directly to your homepage will be deleted.