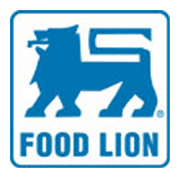 Food Lion has some great deals this week using the newest FLIPS coupons!
Kathy from $30 Weekly Grocery Challenge shared that you can get cantaloupe and $1 off milk with the $1 Guiding Star FLIP. She also lists several nice freebies that you can get with the Home 360 and Healthy Accents coupons!
Sara from Saving With Sara found some Glade Home Fragrance Candles priced at $5.99 (BOGO). They each had $3 off peelies on them, so they were FREE after coupons!
Have you uncovered any great deals that these ladies missed?