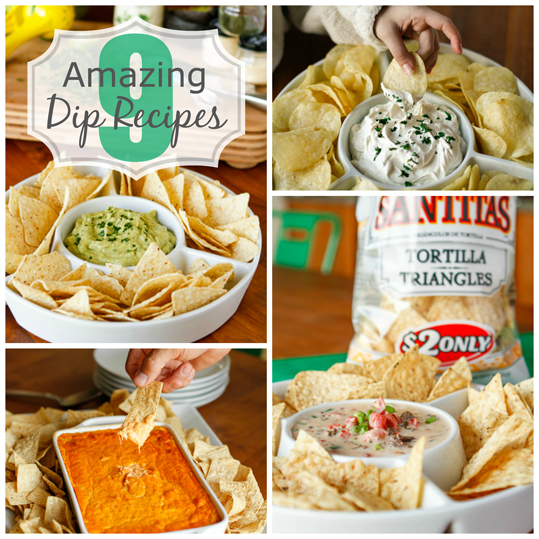 We love dips for tailgating — they're such an easy and budget-friendly appetizer. So in honor of the Big Game tomorrow (aka the Super Bowl), I thought I'd share 9 easy dip recipes!
Try one or try them all, but if I had to choose, I'd start with the Buffalo Chicken Dip… or maybe the a Cheeseburger Con Queso… I just don't know — they're all SO good!
Do you have another favorite dip recipe to share? I'm always on the hunt for new ones to try!