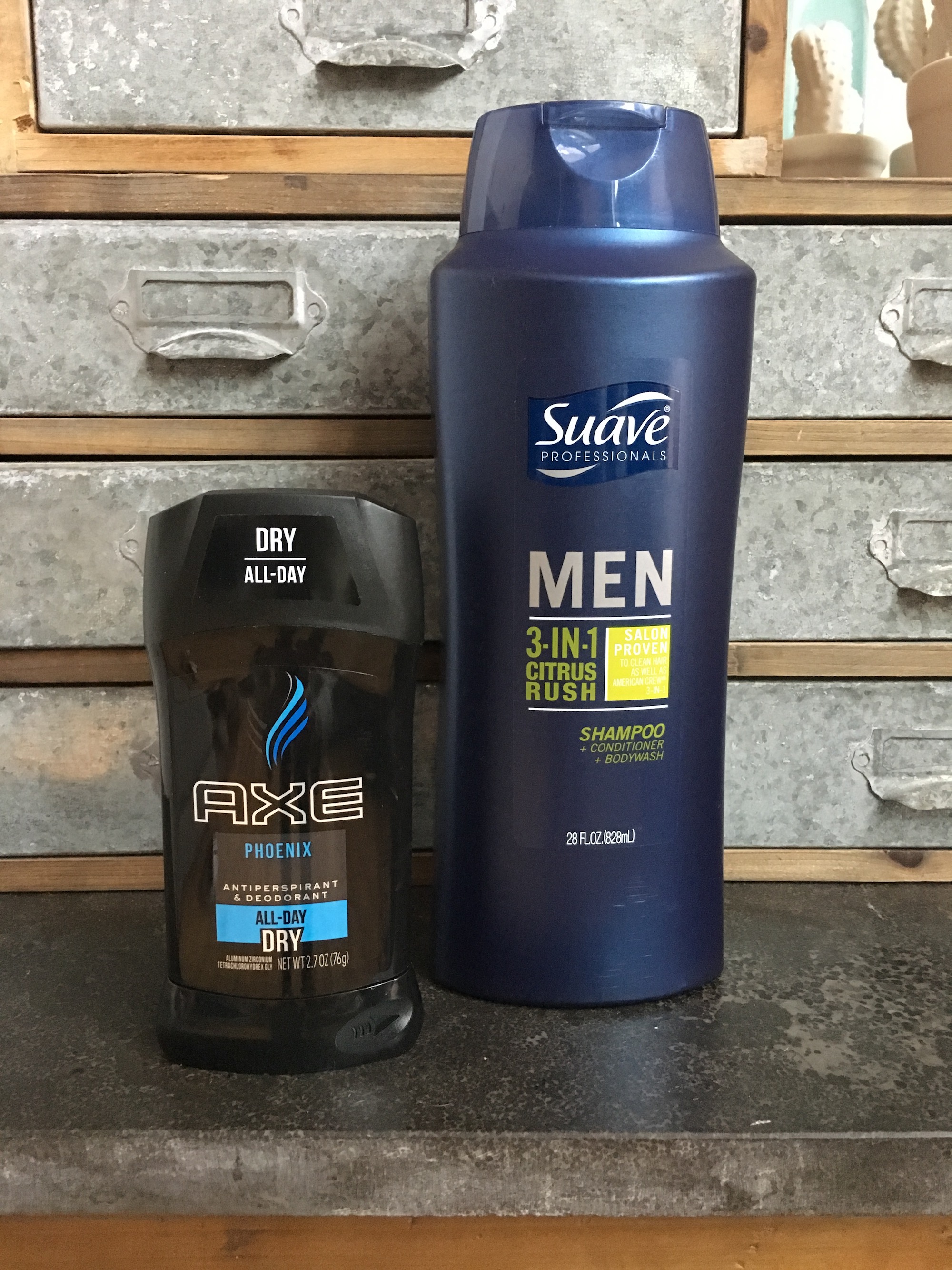 Disclosure: Sponsored by Mirum, all opinions are my own. Thank you for supporting the brands that support this site!
It's always interesting to note how my savings strategies have changed since I started this blog 10 years ago (whoa!!!). Back then clipping coupons from the Sunday insert and hitting up multiple stores was THE way to go. Occasionally we'd see some awesome printable coupons, but digital savings apps weren't even close to being a "thing".
These days, I like to streamline my shopping to just one or two stores, simply because my life is so much busier than when my kids were little. And digital savings are actually my favorite way to save on the items we purchase most often. Why? Well, because I don't always have my clipped and printed coupons with me…
But I ALWAYS have my phone with me — so, for example, if I need to drop by Kroger to pick up a few items for dinner, I can quickly scan and clip their instant savings coupons in the Kroger app in the parking lot before I shop.
Which is exactly what I did this morning after getting my kids off to school!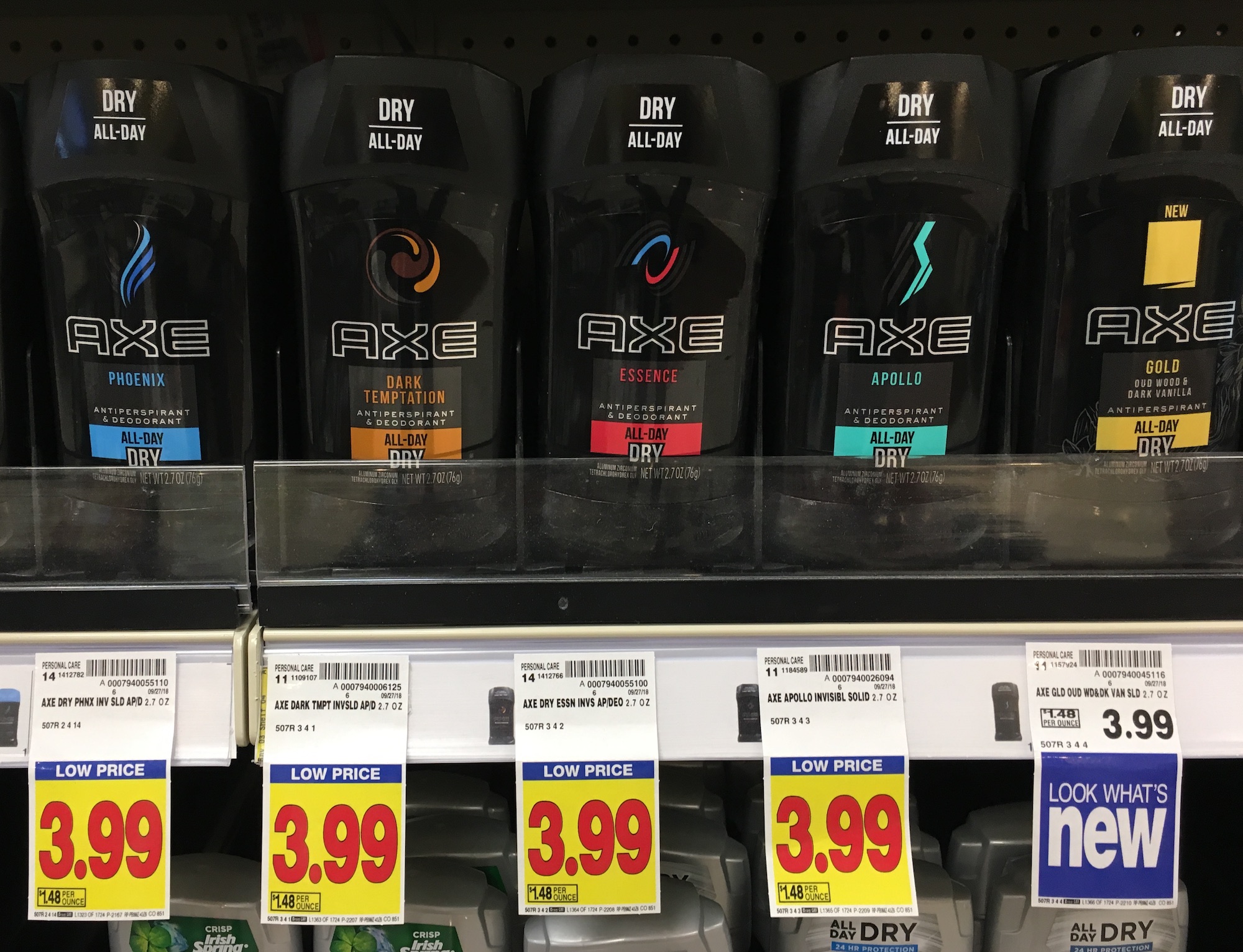 As one of my older boys was getting out of the car, he mentioned that he was running low on deodorant. So after I pulled into Kroger, I quickly checked to see if there were any coupons available.
Luckily, there's a $0.50/1 AXE Antiperspirant/Deodorant Stick or Body Spray digital coupon available right now, so I was able to clip that and added the deodorant to my list.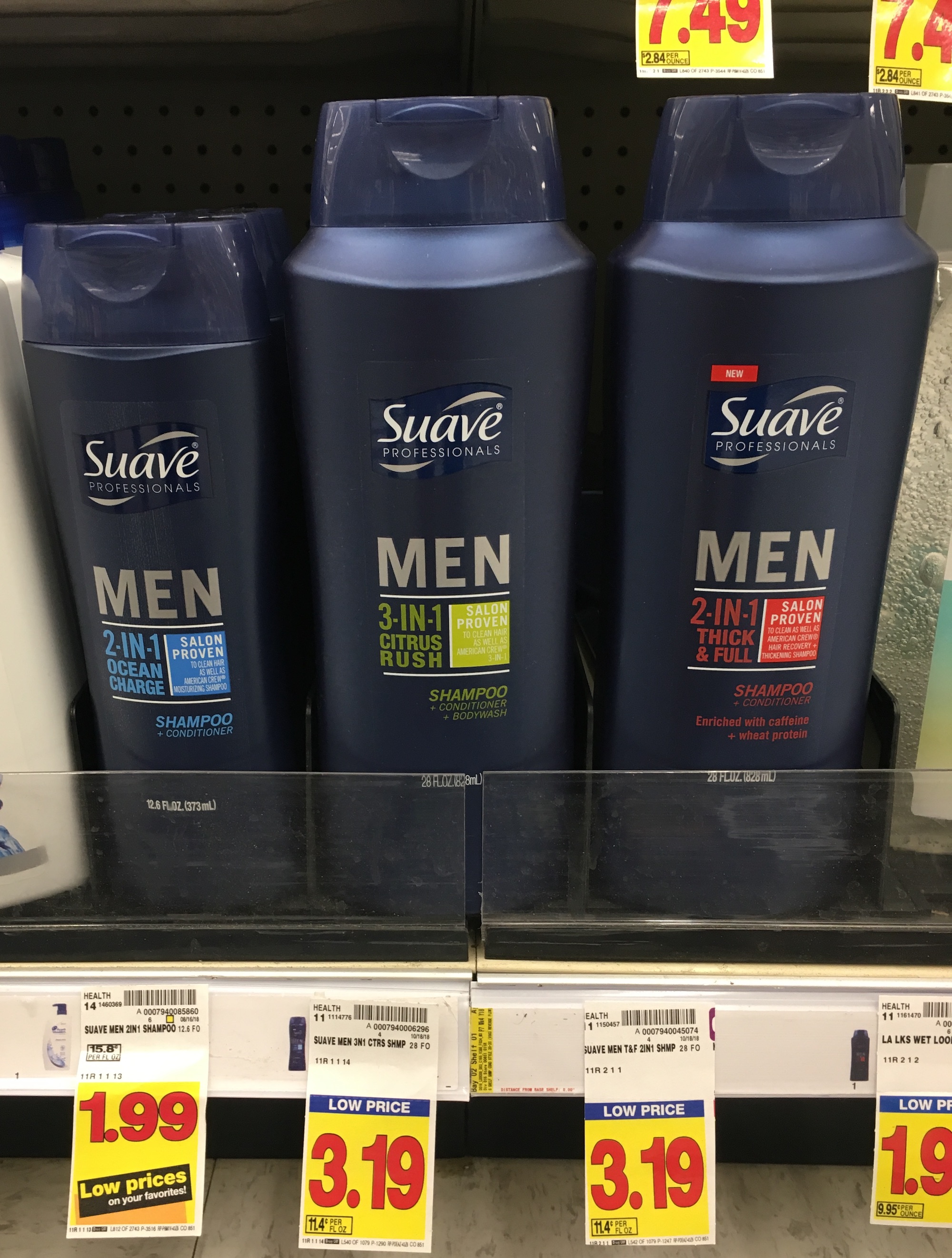 While I was grabbing the deodorant, I happened to notice that the Suave Men's hair products were all on sale. While my boys love AXE products, they also seem to go through shampoo and body wash like water. You can't beat Suave's prices, so I often rotate between the two brands to stay within our budget.
This giant 28-oz. Suave 3-in-1 Shampoo/Conditioner/Body Wash is only $2.69 after the Kroger digital coupon! And the smaller Ocean Charge Shampoo/Conditioner pictured would be just $1.49!
Suave Men's 2-in1 or 3-in-1 Products, psa $1.99-$3.19
$0.50/1 Suave Men Hair Care Product
as low as $1.49 after digital coupon!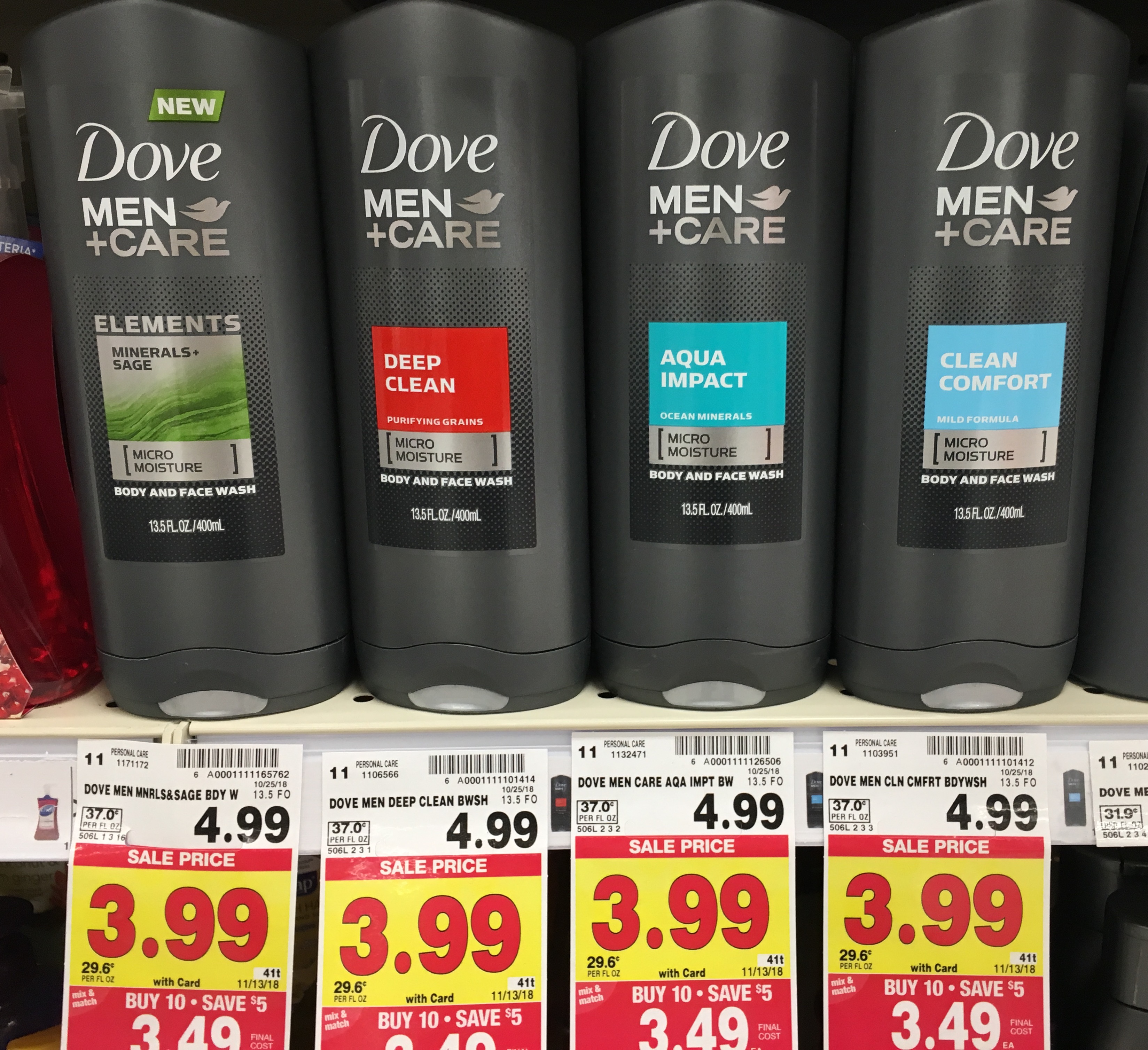 I also spied this deal on Dove Men+Care products. They're part of the Buy 10, Save $5 sale, and there are several digital coupons available:
If Dove Men+Care is your brand of choice, you'll definitely want to check this out!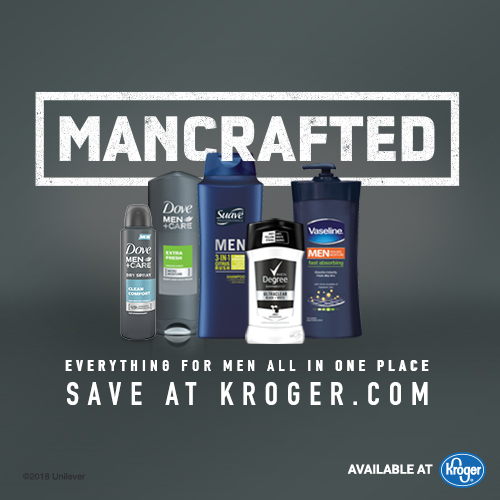 Get "Mancrafted" with digital savings on your favorite men's personal care products at Kroger!