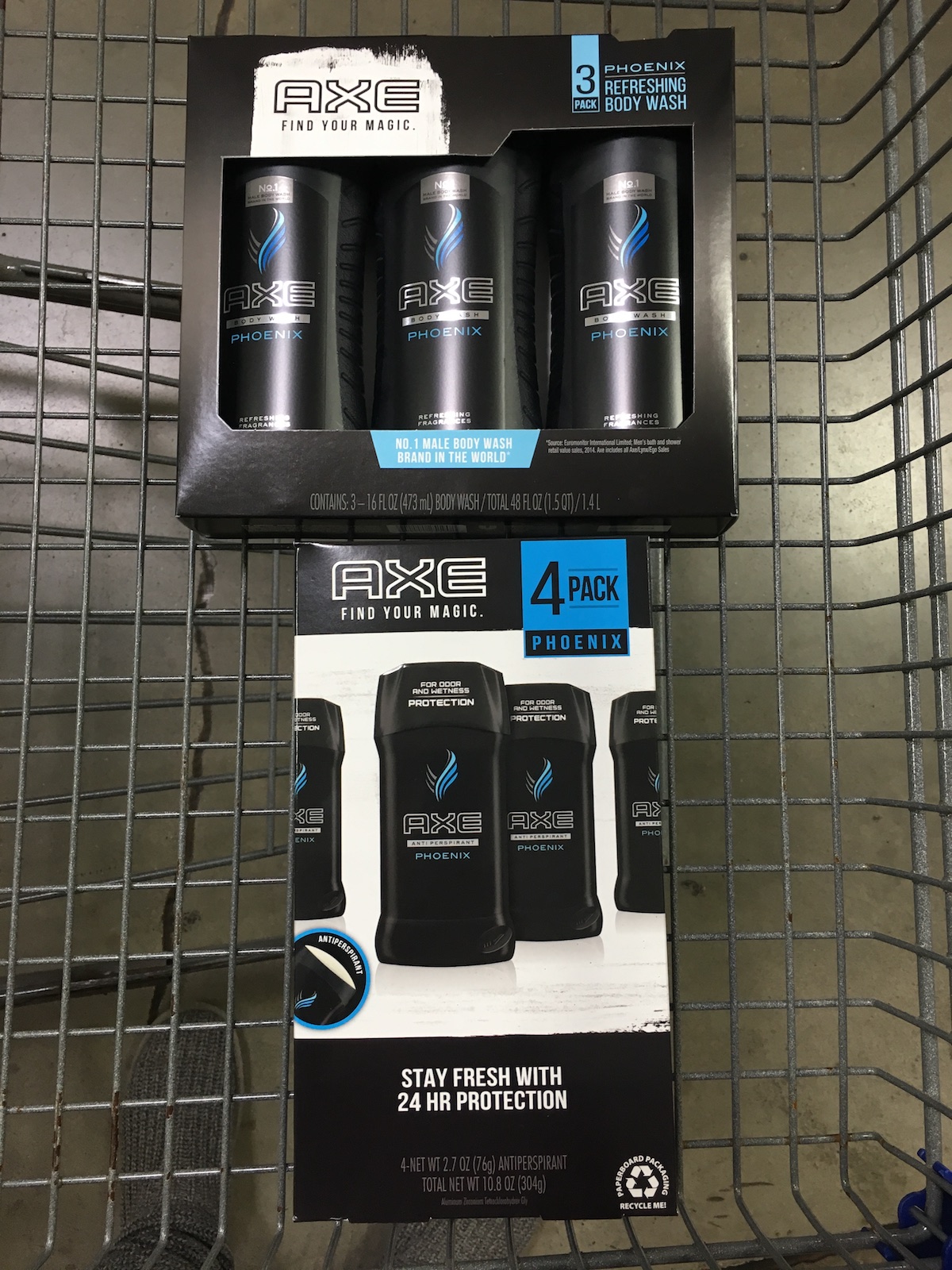 Disclosure: Sponsored by Mirum, all opinions are my own. Thank you for supporting the brands that support this site!
Have you been following NCAA College Football? So many upsets and close calls later — but that's why I love it so much! And I still love my Buckeyes, even thought they literally make me lose my mind on a weekly basis…
If you've been following, you've probably noticed that Unilever is a BIG sponsor of NCAA Football. It just so happens that they're offering some awesome deals at Sam's Club right now to help your favorite guy get game day ready. Trust me, you're going to want to check this out!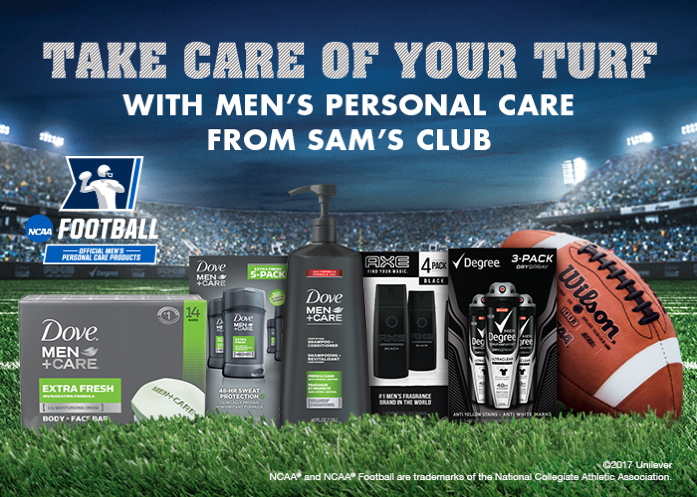 Unilever Men's Deals at Sam's Club
If you want the most for your money, I recommend looking at the AXE Shower Gel, Body Spray, and Deodorant, and/or the Dove Men+Care Soap Bars. All of these items have an instant $2 savings offer that's good through November 26th, which makes them a total steal!
Here's what you'll find in stores and online:
I stocked up on the AXE Phoenix Body Wash and the AXE Phoenix Deodorant, because with three boys, there's just no such thing as having too much soap and deodorant around. I guess I should just be happy that they're actually using it, right?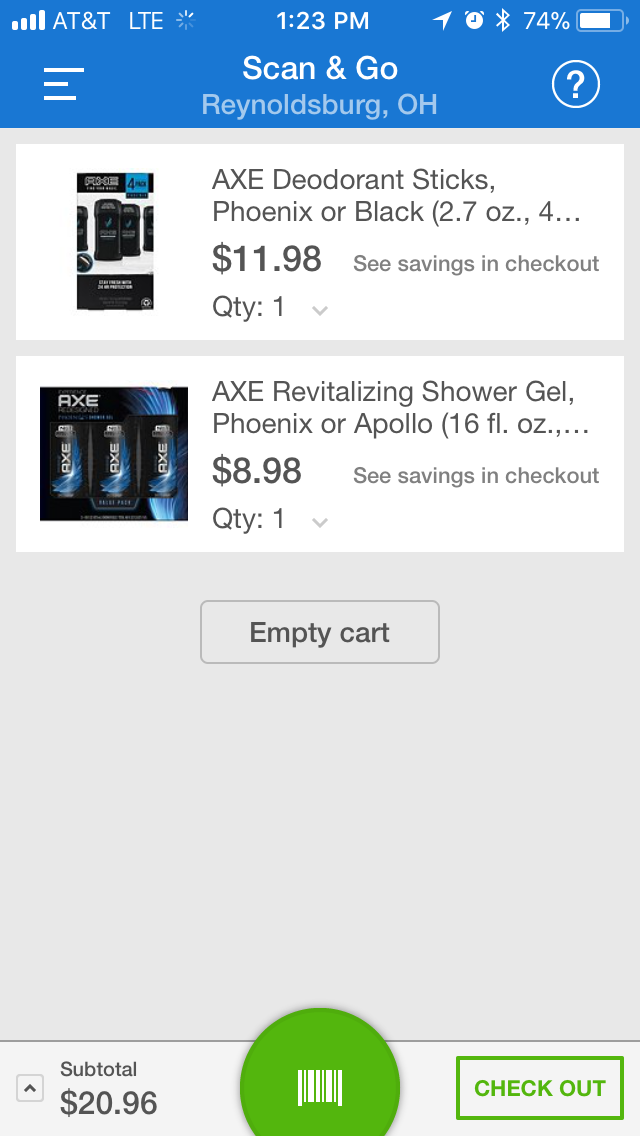 Sam's Club Scan & Go
Today was the first time I tried out the new Sam's Club Scan & Go app. Have you tried it yet? Oh my gosh, the convenience!!! You have to go download it right now, and try it on your next trip. I want to hear what you guys think, too!
If you're not familiar with it, it's a separate app from the regular Sam's Club app that allows you to scan your items as you add them to your shopping cart. This is a game changer! You can see your running total, which helps keep your budget intact. Surely I'm not the only one that gets a little out of control with buying ALL THE THINGS at Sam's Club?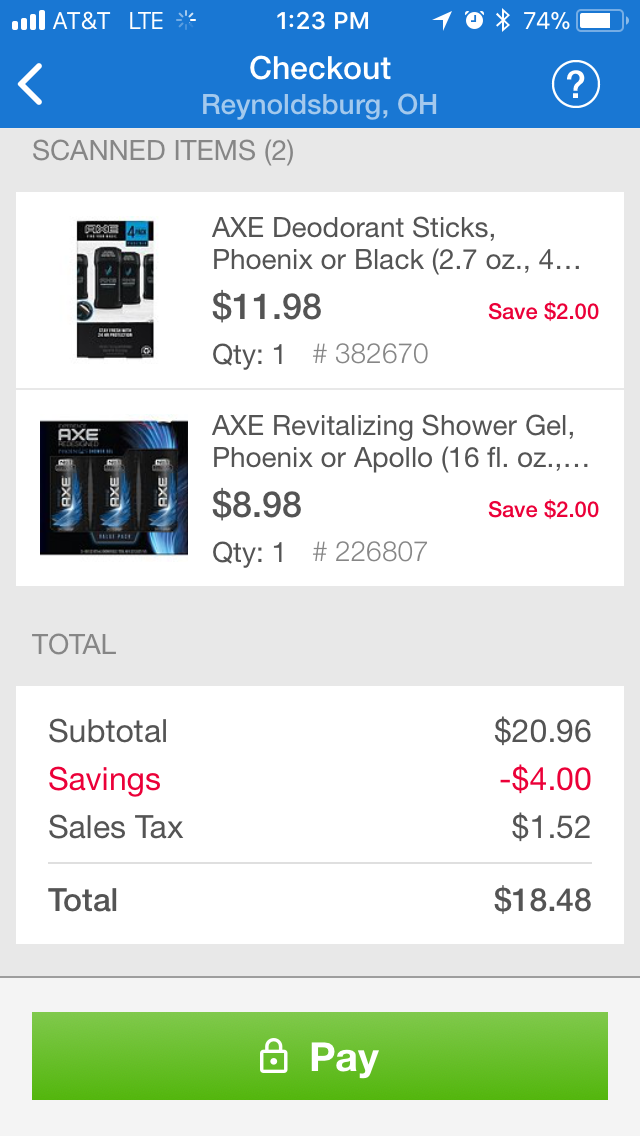 When you're done shopping, just click on the "Check Out" button and then hit "Pay." THAT'S IT!!! No long lines, no scanning and reconfiguring everything in your cart, no fumbling for your membership card again… You just show the clerk the barcode for your order as you're exiting, and you're on your way!
Scan & Go is definitely the way to go! Or you can always order from home and use Club Pick Up. Where was this when I had to drag 5 little ones out in the rain for diapers? Gah!!!
What's your favorite item(s) to stock up on at Sam's Club? And have you tried Scan & Go yet?