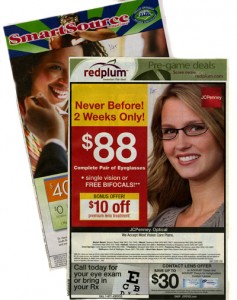 One of the questions I'm asked most frequently these days is, "Which grocery stores double coupons in [my area]?" I've generally been responding by telling them to contact their local stores and ask what their policy is — but today it occurred to me that perhaps we could create a resource that will save everyone a little time and energy.
So to that end, I'd like to compile a list of grocery stores that double by state, and I need your help. Please scroll down and leave a comment on this post with your state and any grocery stores that you know of that double coupons.
I'll use the information to create a resource that will allow users to easily look up their state and find out which stores will double coupons. Thanks for your help!