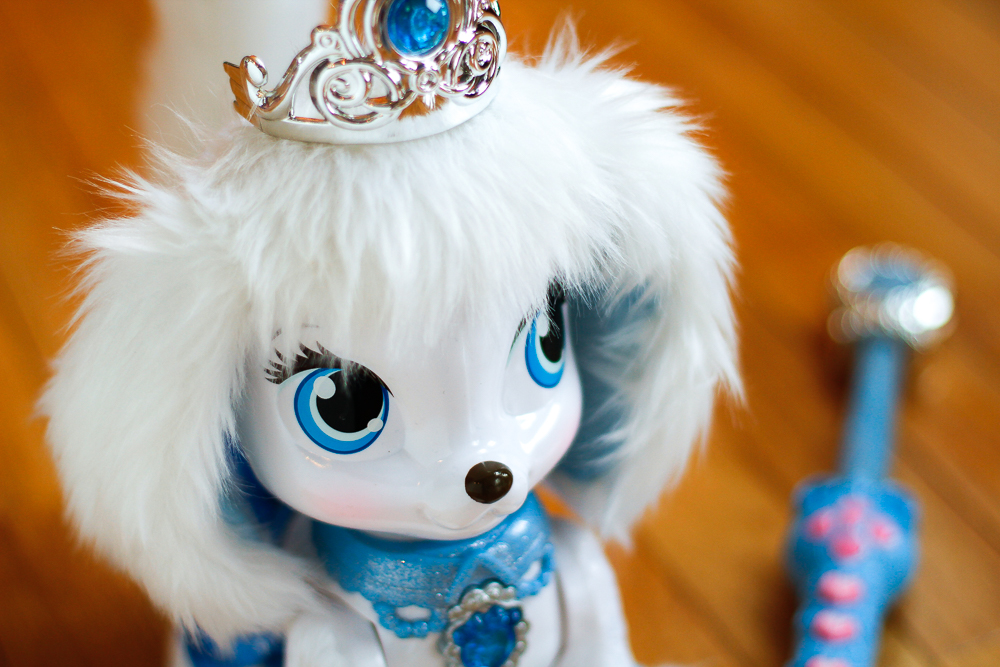 I'm so excited to be sharing my perspective on some of the amazing toys that made Wamart's Top 20 Toy List over the next few weeks! The coolest thing about Walmart's Top 20 Toys, is that they were actually chosen by kids…
For the second year, Walmart gathered hundreds of children ages 18 months to 12 years and turned them loose. They played with the hottest new toys from Hasbro, Mattel, Spin Master and Zing to get their thoughts and stamps of approval.
The result? Wamart's Top 20 Toy List — and these are toys that are sure to knock your kids' socks off Christmas morning!
Disney Palace Pets Magic Dance Pumpkin Review
This week's focus is for movie/TV fans, and I was sent the Disney Palace Pets Magic Dance Pumpkin, which ranked among the most popular licensed toys on the Chosen by Kids Top 20 Toys List.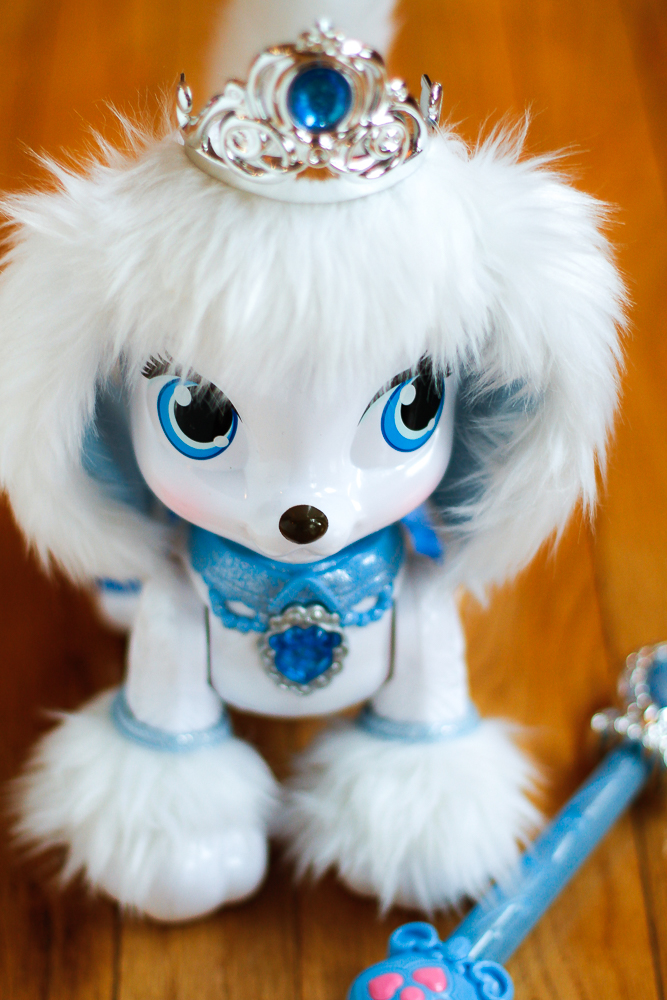 Priced at $49.97, the Disney Palace Pets Magic Dance Pumpkin is an adorable and interactive toy that children can play with and control it using light-up "magic wand" remote controller. Features include:
Remote-control puppy toy
Adorable and interactive
Speaks over a dozen phrases and sounds
Follows movement commands
Performs 2 pre-programmed dance sequences
Light-up magic wand controller
Soft fabric ears
The Magic Dance Pumpkin is appropriate for ages 4 and up, and I would say that age 7 is probably about the high end of the age range that would be appropriate for this toy. It's very cute and fluffy, and will definitely appeal to little girls that are in love with all things Disney Princess. Controlling her is fairly easy, although the forward and reverse buttons don't seem very logical to me personally — you push up to go backward and down to go forward.
Kids Verdict? Both of my girls agreed that the Disney Palace Pets Magic Dance Pumpkin is totally adorable. My 10-year-old wasn't really interested in it — not surprising since she's not too terribly interested in toys anymore. However, I was surprised that my 8-year-old wasn't too interested, either. She's very much a Disney Princess fan, but she played with it a few times and then it sat. I definitely think that this is a toy that will appeal more to the younger age range, as I mentioned above.
Mom's Verdict? This is a cute toy, and it seems like it would be fairly easy for a child to control — although the forward and reverse buttons don't seem very logical to me personally. You push up to go backward and down to go forward. I definitely appreciate the fact that this toy has batteries included, since it requires four AA and two AAA batteries to operate.
Quick purchase links:
More Top Toys for Movie and TV Fans
If you're looking for more toys for movie and TV fans at every price point, Walmart's got something for every wish list and budget. Here are just a few other tops toys in this category:
Get the Top Toys at the Best Price
Walmart is committed to bringing you all of the hottest toys at the lowest prices. Get the most for your money with these savings tools:
Savings Catcher: If Savings Catcher finds an advertised price that's lower than what you paid for the same exact item, you'll get a Walmart eGift Card for the difference!
Layaway: Customers taking advantage of Walmart's holiday layaway with no opening fee can stretch dollars further by paying at their own pace through Dec. 15.
Ad Match: Walmart's great prices are backed by its Ad Match Guarantee. Stores will match the price of any local competitor's printed ad for an identical product.
Is the Magic Dance Pumpkin on your child's Christmas wish list?