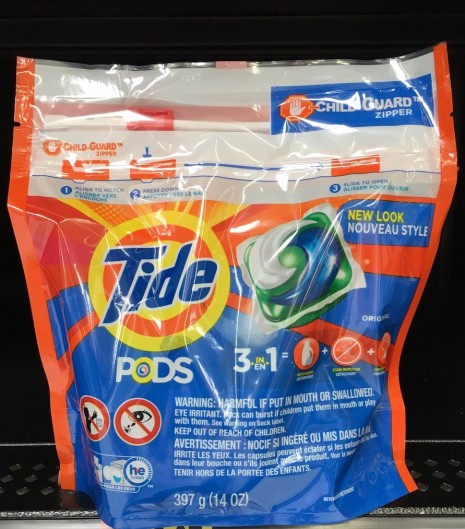 Laundry is an everyday chore at our house, so great coupons on laundry products are always on my radar… And it just happens that there are a few really great ones that will be available starting this weekend for Tide PODS, Gain Flings, and Bounce dryer sheets. These will make for some fabulous deals at Walmart!
You'll need to snag a copy of the Sunday paper for the Tide PODS/Gain Flings coupon. Look inside for the P&G BrandSAVER insert for this and lots of other awesome money saving coupons! The Bounce dryer sheets coupon will be available on Coupons.com. My guess is this coupon won't last long, so I'll remind you all to print it as soon as I see it's live!
Check out these scenarios to get the most for your money at Walmart…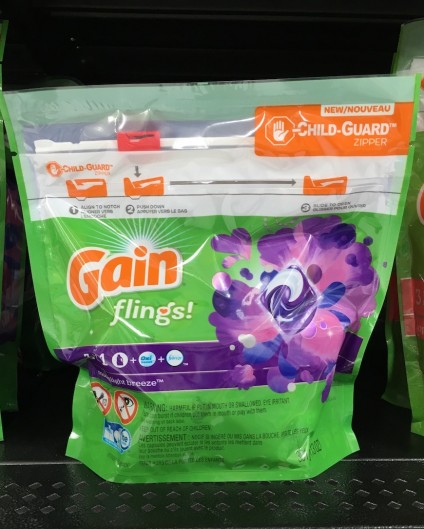 Laundry Pod Deals
Clip the $3/1 Tide PODS or Gain Flings BrandSAVER insert coupon or visit BrandSAVER.com to snag your favorite brand for just $1.97!
Tide PODS (16-ct.), $4.97
$3/1 Tide PODS or Gain Flings (P&G 07/02/17)
$1.97 after coupon!
Gain Flings (16-ct.), $4.97
$3/1 Tide PODS or Gain Flings (P&G 07/02/17)
$1.97 after coupon!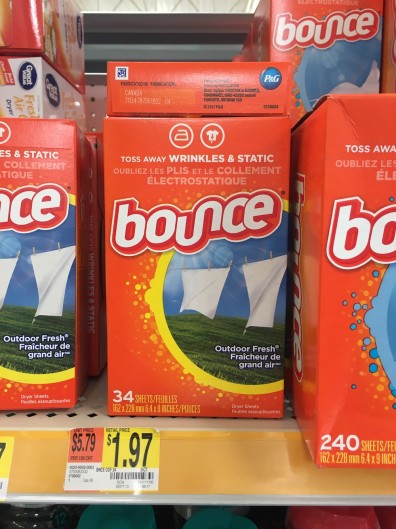 Dryer Sheet Deal
Print the $1/1 Bounce dryer sheets coupon (available on Coupons.com starting 7/1) to snag dryer sheets for just $0.97!
Bounce Dryer Sheets (34-ct.), $1.97
$1/1 Bounce Dryer Sheets printable coupon (starts 7/1)
$0.97 after coupon!
I'm super excited to take advantage of these deals at Walmart. We're leaving for vacation soon, and I love the convenience of traveling with laundry pods and dryer sheets. They take the stress out of doing laundry and there's no mess, meaning I can relax and enjoy the beach!
This is a sponsored conversation on behalf of P&G; all opinions and text are my own. Thank you for supporting the brands that support this site!