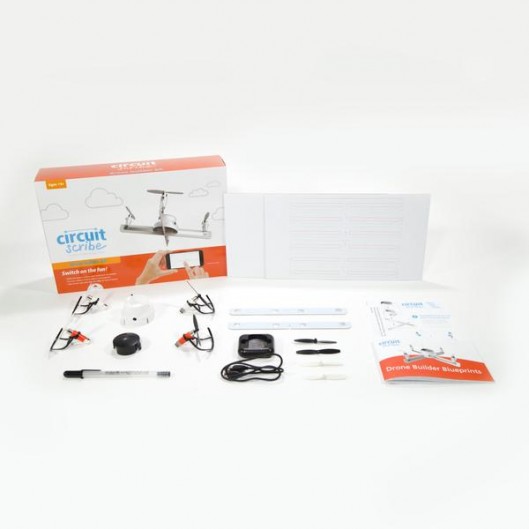 Right now you can get the new Circuit Scribe Drone Builder Kit for just $59.99 — that's 40% off the regular price! Build and fly your own drone with this fun new product.
Circuit Scribe Drone Builder Kit, $59.99
Create & fly your very own drone! This all-inclusive kit gives kids & teens the ability to draw the "wires" to the motors with conductive silver ink and use the included cardboard arms to make something out of nothing!
The Circuit Scribe Pen is filled with non-toxic conductive silver, which is used to draw traces from the motors to the hub, allowing the user to quickly build their own drone and fly it with a smart phone (Android & Apple).
Flying is a breeze with the one key lift-off & landing and hover-mode, but if it crashes – don't despair! Pull out an additional set of cardboard wings and start again.
This drone can be used indoor and outdoor, has a birds-eye view available with 480p camera, a 3-minute flight time, and a 150-foot communication range.
Kit Includes: Conductive ink pen, hub, motors, cardboard wings (3 pair), and propellers.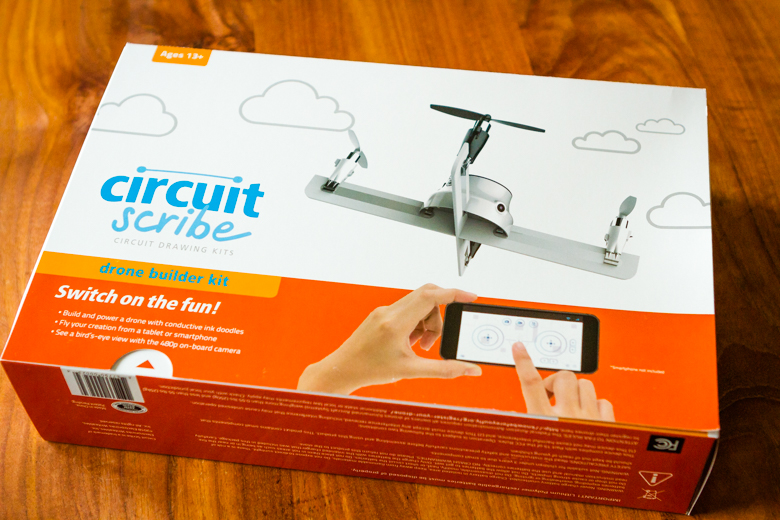 If you're not familiar with Circuit Scribe, they were the first company to develop a conductive ink that you can use to actually draw circuits. They have a number of fun STEM-style kits that teach kids all about circuits.
We bought some of the smaller sets for my older boys when they first came out several years ago, and they spent hours and hours playing with them!
My youngest found the kits over the summer, and I think he loved them even more than my older sons. He is seriously going to flip out when he opens his on Christmas morning!
As I mentioned the other day, he loves any toy that's hands on like this, and he also loves flying toys, so the Circuit Scribe Drone Builder Kit is right up his alley. I can't wait to watch him play with it!
I received a complementary Drone Builder Kit so I could share these photos. Thanks for supporting us and the brands we love!