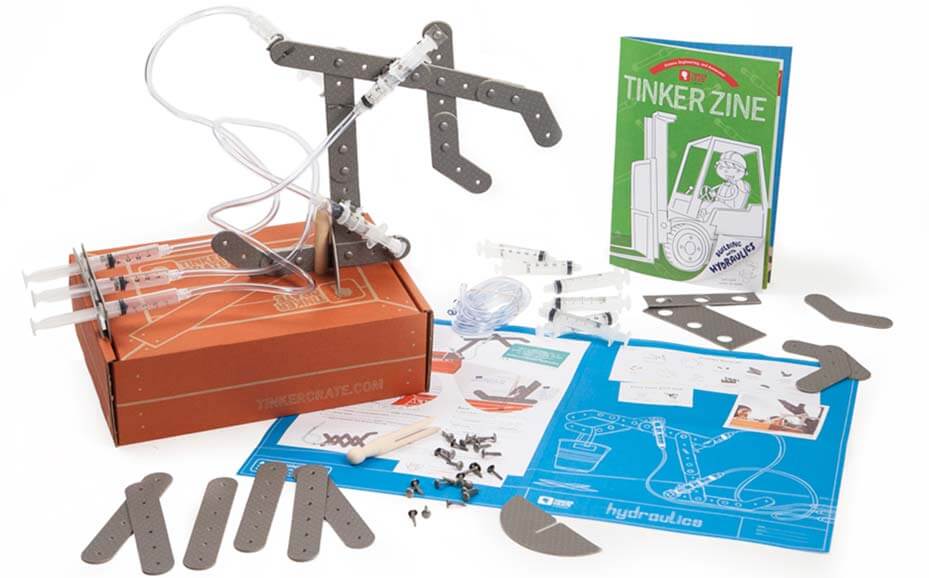 If you've been thinking of subscribing your child to a KiwiCo box or maybe gifting a subscription, you're going to want to check out their Black Friday sale starting NOW… Currently you can save 60% on your first month's subscription of KiwiCo with code CHEER60. That means you can try any of the KiwiCo subscription boxes for as low as $7.95!!!
Tadpole Crate – Explore & Discover (0 – 36 months)
Koala Crate – Play & Learn (3 – 4 years)
Kiwi Crate – Science, Art, & More (5 – 8 years)
Atlas Crate – Geography & Culture (6 – 11 years)
Doodle Crate – Art & Design (9 – 16+ years)
Tinker Crate – Science & Engineering (9 – 16+ years)
Eureka Crate – Engineering & Design (14 – 104 years)
My son has been getting the Tinker Box subscription for the past year, and I cannot even tell you how unbelievably excited he is to get it every month. He's totally into science and hands-on STEM projects, and Tinker Box is the PERFECT fit for him. It's one subscription I absolutely don't mind paying for.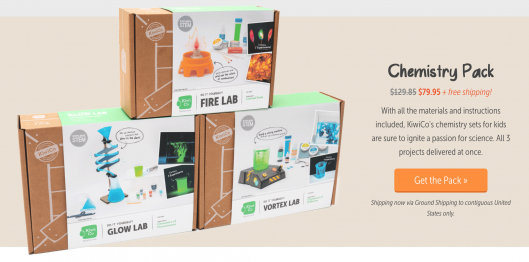 Be sure to check out the KiwiCo store, as well. They offer other fun hands-on gifts that encourage hands-on creativity.
Shh, don't tell my son, but my mom ordered him this chemistry pack for Christmas… He is going to FLIP when he gets it, and I'm pretty excited to see the results, too!