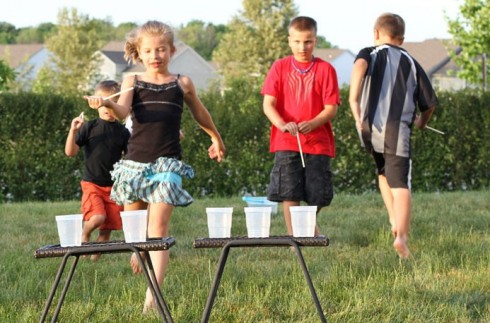 My entire family is looking forward to seeing Team USA in the opening ceremonies for the 2012 Olympics this Friday evening. Watching the gymnastics and swimming events is something I've been anticipating doing with my kids for the past year — and it's finally here!
To get my kids into the spirit of the Games, we hosted our own impromptu Team USA Backyard Olympic Games recently. We had a blast creating our own fun events and sharing "gold medals" afterwards — Keebler Sandies Toffee shortbread cookies. You can check out some of the backyard games we played over on Snackpicks.com!
If you really want to go all out and host a themed Olympic Games bash, check out my Olympics Fun board on Pinterest for more fun ideas!