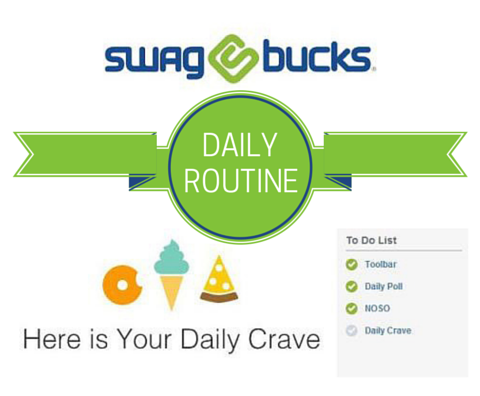 It's been awhile since I've talked about Swagbucks here, but it's still one of my favorite simple and easy resources for earning FREE Amazon eGift cards! And now, with the addition of the Daily Crave last month, you can earn a minimum of 5 Swag Bucks every day with virtually no effort. Just follow this simple routine — it takes less than 5 minutes!
Swagbucks Daily Routine
That's an easy 150+ Swag Bucks per month without even counting additional searches, SBTV, Shop & Earn, etc.
Haven't signed up for Swagbucks yet? You're missing out on a great way to turn your online activity into gift cards — which is pretty handy with the holidays coming up! Sign up here & start earning towards your first gift card today!
Be sure to check out the newly updated Swagbucks page today for more tips to maximize your Swag Bucks earning potential!