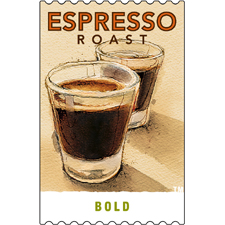 I've mentioned before that I have just a bit of a Starbucks addiction. Luckily I've been able to feed it lately by using my Starbucks gift cards that I've earned through Swag Bucks.
Anyhow, my wonderful husband decided to surprise me this morning with my fave Starbucks Grande Nonfat Vanilla Latte and a yummy Reduced-Fat Raspberry Muffin, and there was an extra little surprise in the bag . . .
For the next 8 weeks, participating Starbucks locations will be offering a new Bold Brewed coffee each week priced at just $1.50. Stop in each week to collect a sticker when you try the flavor of the week, and if you collect 8 stickers by trying all 8 flavors, you'll be able to redeem them for a FREE pound of your choice of Starbucks Bold Coffee!
Weekly schedule:
3/9-3/14 — Yukon Blend
3/15-3/21 — Italian Roast
3/22-3/28 — East Africa Blend
3/29-4/4 — Komodo Dragon Blend
4/5-4/11 — Caffé Verona
4/12-4/18 — Café Estima Blend
4/19-4/25 — Gold Coast Blend
4/26-5/3 — Sumatra
Read more about this offer here. Enjoy!