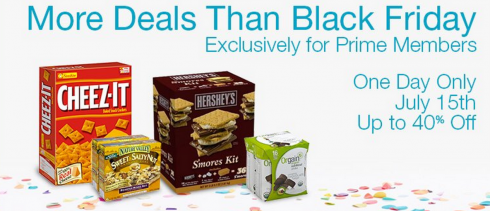 Amazon Prime members can get exclusive deals in the Grocery category today, saving up to 40% off! Share your best deals in the comments below.
In addition, you can also save an additional 35% off one qualifying food or beverage item when you use promo code GROCERY35 at checkout. This promotion expires at 11:59 p.m. PDT, July 15, 2015. See the full list of qualifying items here.
If you're not a member, try Prime (30-day FREE trial!) right now to get immediate access to deals! Then check out the Amazon Prime Day master list to see my fave offers.