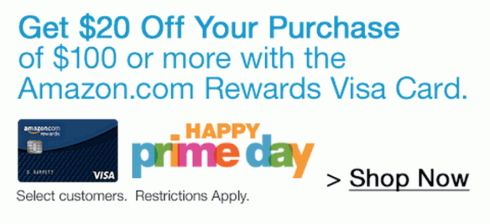 Do you have an Amazon.com Rewards Visa? If so, you can save $20 off a $100 qualifying purchase today when you use promo code PRI20ARC at checkout! Full details here.
If you don't have the card, you can apply for one here and receive an immediate response. I'm not typically a credit card advocate, but this is the only credit card I own because of the perks. ;)
If you're not a member, try Prime (30-day FREE trial!) right now to get immediate access to deals! Then check out the Amazon Prime Day master list to see my fave offers.